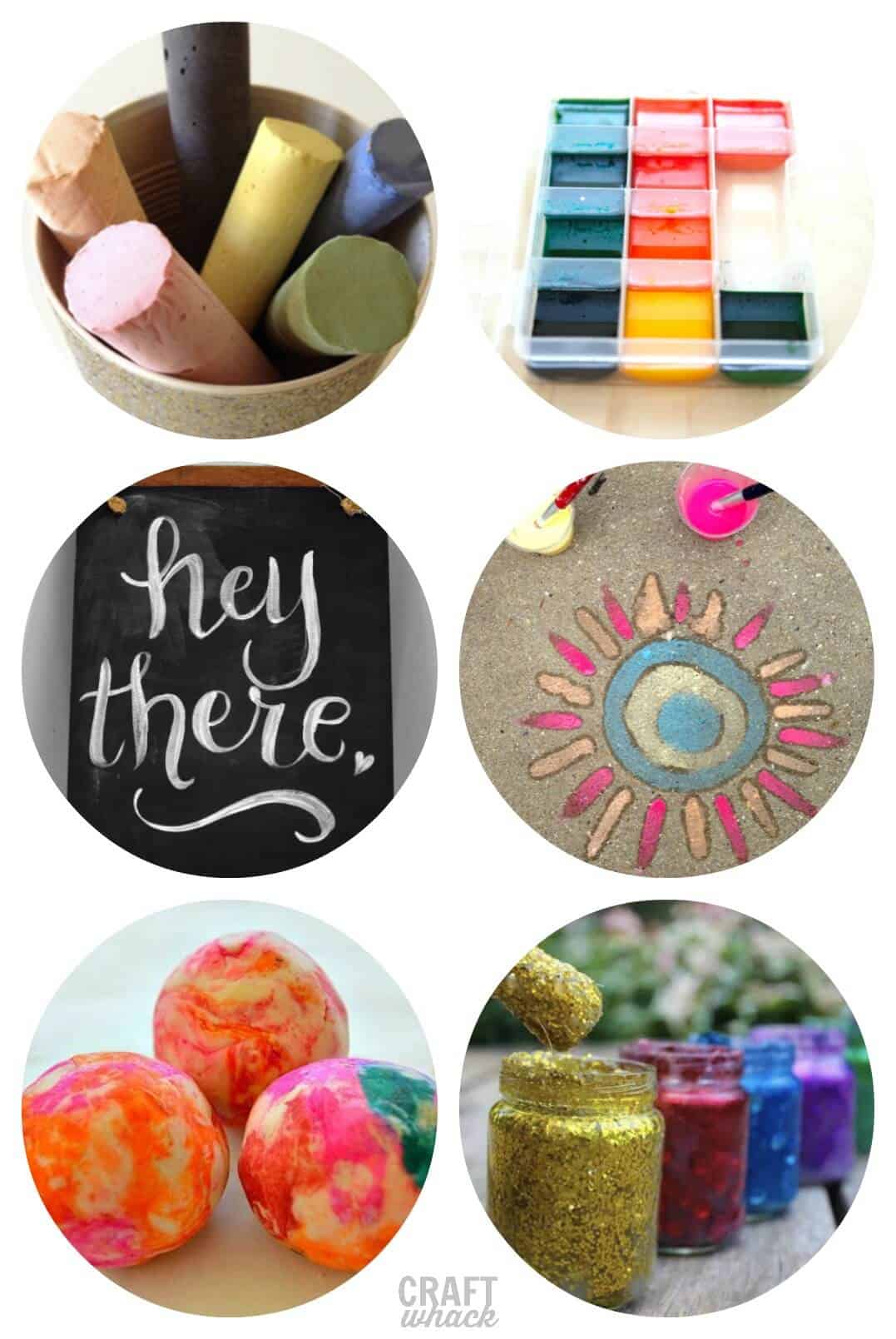 DIY Art Supplies:
Make your own sidewalk chalk from Playful Learning
Chalk paint from Melissa Esplin
Tie-dye playdough technique from Blog Me mom
Glitter glue recipe from Paging Fun Mums
Have you tried your hand at DIY Art Supplies? Behold 6 fun and rather cool ideas for making your own art supplies either for or with your kids! Not only can they see some of the various ingredients that go into art supplies, you can save a few bucks and get that DIY satisfaction buzz. Triple win!