When I first thought of doing a post on divided plates, I wasn't sure I would find much, but woah, Nelly! There are soooo many. And they're wonderful. I could have added lots more, but this would have been the longest post in the whole world, so here are a curated few.
My kids LOVE to eat out of divided plates and trays and they always remind me of school lunches. I suppose that shouldn't really be a fond memory, but there it is.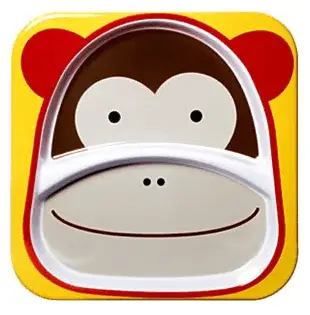 Skip Hop monkey divided plate on Amazon. Check out the bee, too. Actually, they're all good.
Divided elephant snack plate – with lid- from Giggle.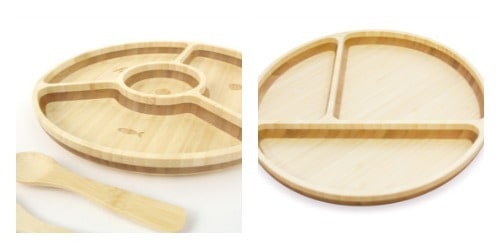 Wooden divided plates by Fun Fam Japan on All Modern. I am dying these are so beautiful.
Giraffe divided tray by Hana Blomst on Smallable.
Stainless steel divided tray on Amazon.
Gruffalo divided plate from Alex and Alexa. "I'm having a feast with a gruffalo!"
Skip Hop divided plate. The pieces come apart for easy cleaning, and the base is non-skid. Don't you just want to play with the fork and spoon?
Crocodile Creek divided plate from Alex and Alexa. Such retro cuteness.
Innobaby Stainless Bus Divided Platter. This is just plain adorable, isn't it?
Construction plate from Uncommon Goods. Go ahead, make all the truck sounds while they're eating.
I may just throw out all of my dishes and go with divided plates and trays. Your different foods need never touch each other again!
Like these? Check out my Design in the Everyday board on Pinterest.
Comments
0 comments