Any house with preschoolers needs at least one crazy hat idea because, let's face it, no one wants their children to go to school on crazy hat day while wearing a regular outfit and a less-than-glamorous hat.
If you haven't tried DIY hats ideas before, there's no need to be intimidated because the instructions for DIY hats and crafts are pretty simple, and we'll walk you through them.
In this guide, we'll provide you with easy craft ideas for crazy hat day that'll certainly appeal to any child, some tips, so continue reading!
1. Newspaper Party Hat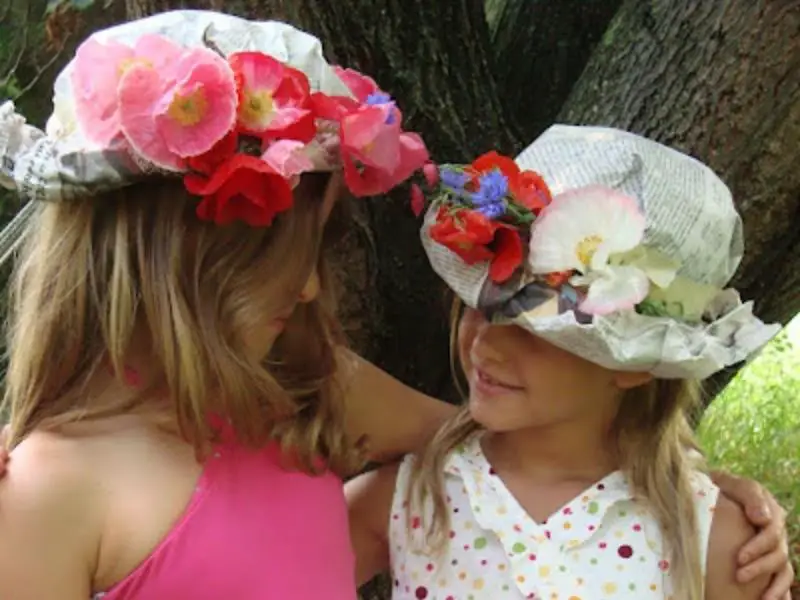 If you're looking for creative and simple crazy hats, you might want to start with newspaper party hats!
They're easy to make, require little material to be made besides newspaper, and will look lovely once you're done with them!
If you glue craft butterflies with some flowers on the side, this hat will make for a cute piece that can be coupled with a nice dress or a princess costume.
However, if your children dislike that idea very much, you can still use the old newspapers to make sailors' hats or pirates' hats.
Newspaper Party Hats from Artsy Craftsy Mom
2. Butterfly and Pipe Cleaner Hat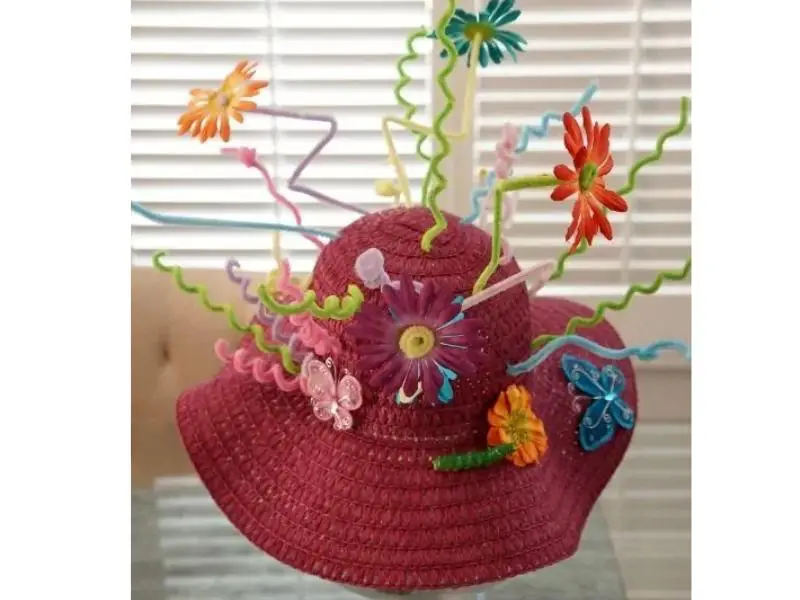 The beautiful butterfly and pipe cleaner hats might as well be every little girl's dream on the national hat day, and they can go well with practically any cute outfit your girls might have; just be sure to have the right colors of butterflies and pipe cleaners for the costume.
Just with a few items like scissors, craft butterflies, flowers, pipe cleaners, glue, and duct tape, kids can have some of the most beautiful hats in school.
Note that there are a lot of steps to go over in this DIY idea, so make sure to follow the instructions correctly to make a DIY hat with the right head size.
Butterfly and Pipe Cleaner Crazy Hat from diy inspired
3. Uncycled Butterfly Hat Headband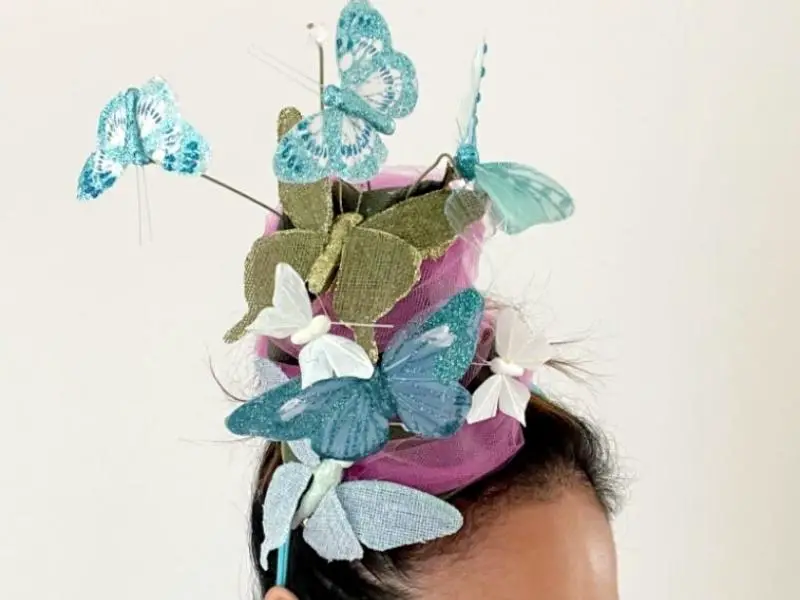 If you're more into headbands, this butterfly hat headband might be to your taste.
Plus, it's one of the best and easiest hat ideas out there, goes well with almost any crazy hat day costume, and it's perfect for pretend play activities!
This one looks a bit like the butterfly and pipe cleaner hat, except that you'll need to glue butterflies of all shapes and sizes, floral wire, mesh ribbon, and tulle to wrap around the craft, and, of course, it's a headband!
Uncycled Butterfly Headband Crazy Hat from diy inspired
4. DIY Dr. Seuss Hat Headband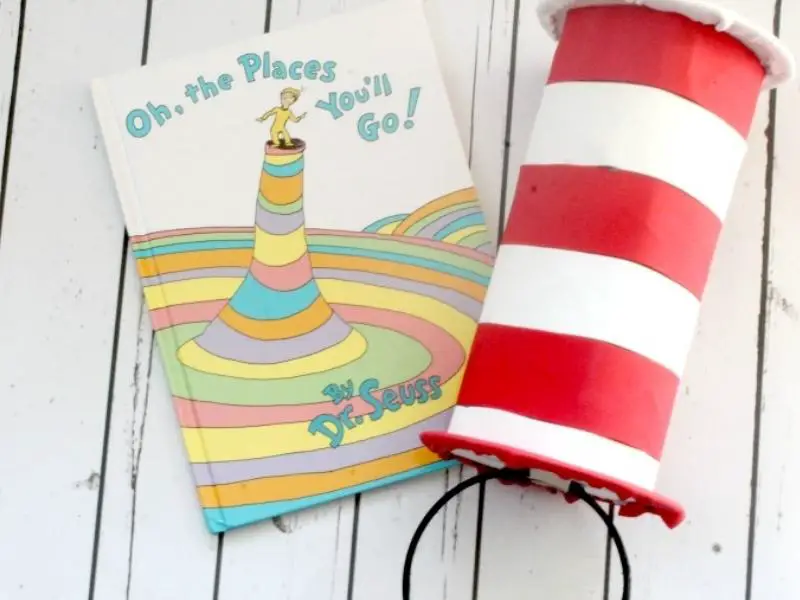 If your children are more into Dr. Seuss' books, you can make them happy with this wonderful crazy hat day idea!
The Dr. Suess hat headband is a simple DIY hat idea and isn't so hard to create.
Additionally, it'll look lovely for all hat activities and the national hat day in particular.
If you have the right materials, you can make this DIY top hat headband in as little as 15 minutes. Additionally, it could be a fun activity to do!
DIY Dr. Seuss Hat Craft from Mom Luck
5. Mermaid Hat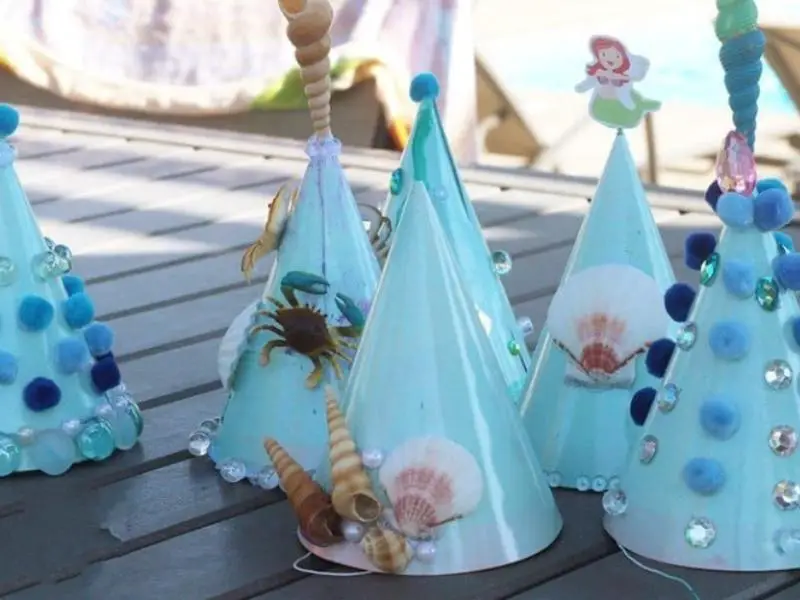 If your kids are attending a mermaid-themed party and you don't have the right headwear, fear not because these easy DIY hats will be the perfect headpiece for that event!
Plus, your kids can wear mermaid hats at a crazy hat day event or even on Halloween, so they're pretty versatile crafts, and they're easy to make.
While you'll have to scour the internet for illustrations or a video tutorial for most DIY ideas, mermaid hats are almost effortless to make, and they'll give a chance for your kids to show off their creative talents.
Mermaid Hats from Mom Junction
6. Chief Headdress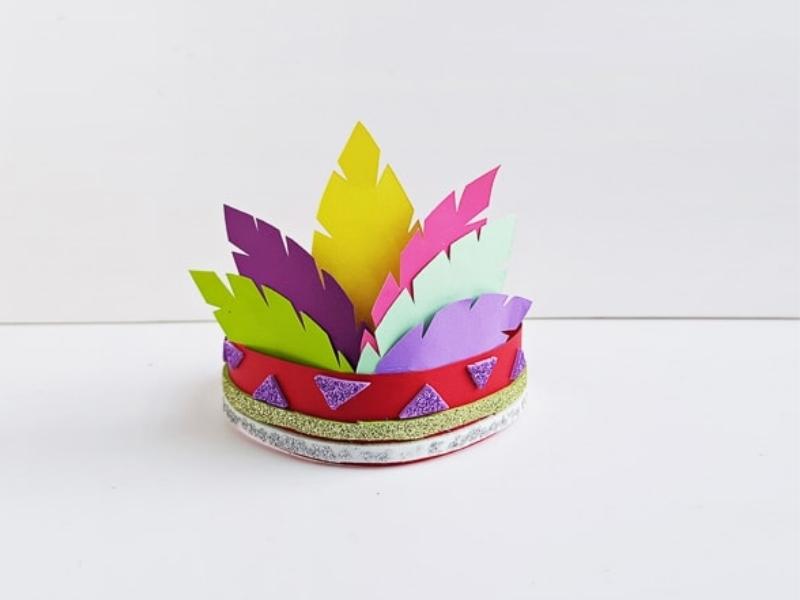 Your kids might ask for a hat or a hat headband simply because they're students and need a headpiece craft for a school project.
In this case, a chief headdress might be one of the accessories that'll appeal to them.
There's no need to worry about patterns or materials like tulle or mesh ribbon; all you'll need is scissors, construction paper of various colors, glue, and imagination! If you decorate your craft further, then adding beads on the sides will add a nice touch.
Chief Headdress from Busy Bee Kids Crafts
7. Dinosaur Crown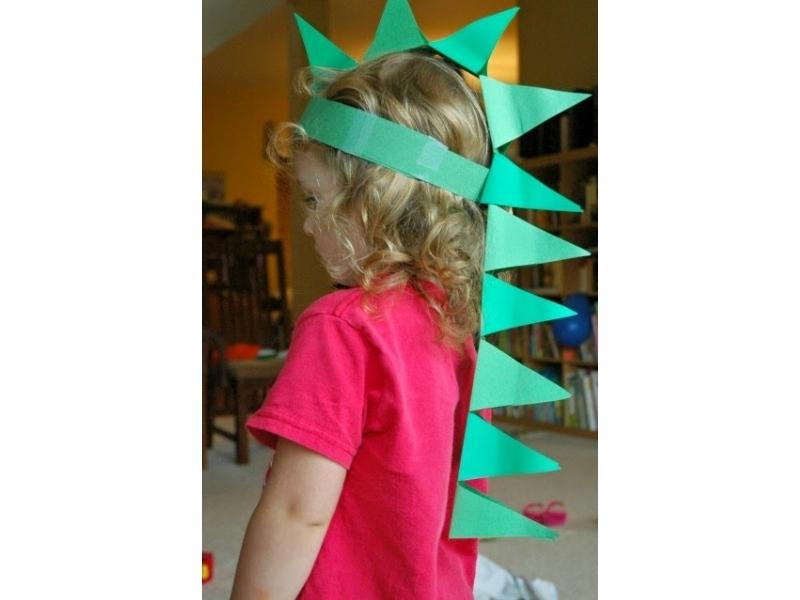 National hat day, without a doubt, will create a competition between children, and your kids might be inclined to ask for something that isn't generic and overused.
In that case, and if they happen to like Jurassic World, the dinosaur crown will be the perfect craft!
Dinosaur hats are usually created at different lengths depending on your son's or daughter's height, so take note of that before getting started with this hat.
DIY Paper Dinosaur Hat from Paper and Glue
8. Snowflake Hat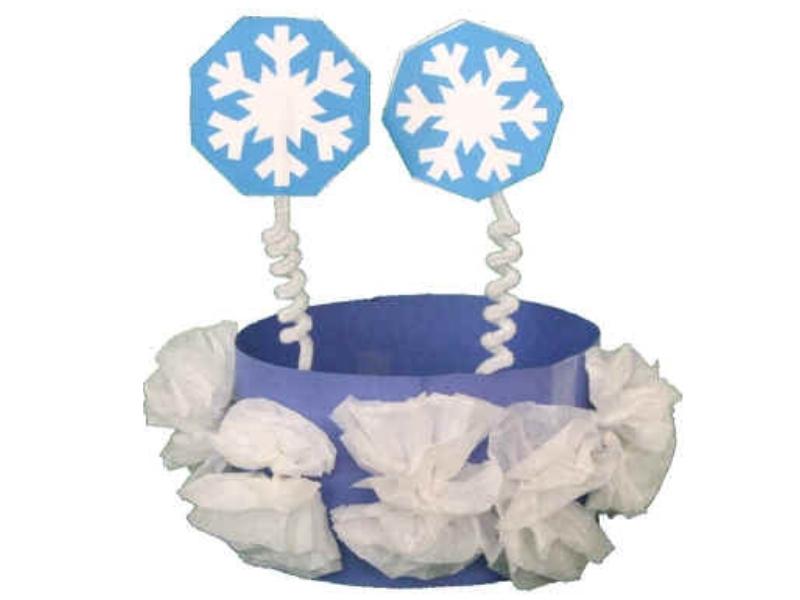 As Christmas approaches, you can help your family feel a little bit festive with this fun hat idea.
Snowflake hats are super easy to make, so much so that you can have the little ones make them themselves!
You'll need only the essential crafting items like tape, glue, and some pipe cleaners to get the finishing look, but you can add a few decorative touches with extra materials, such as glitter and gel pens. Nothing here will curb your creativity!
Winter Crown or Hat from DLTK's Sites for Kids
9. Shark Attack Hat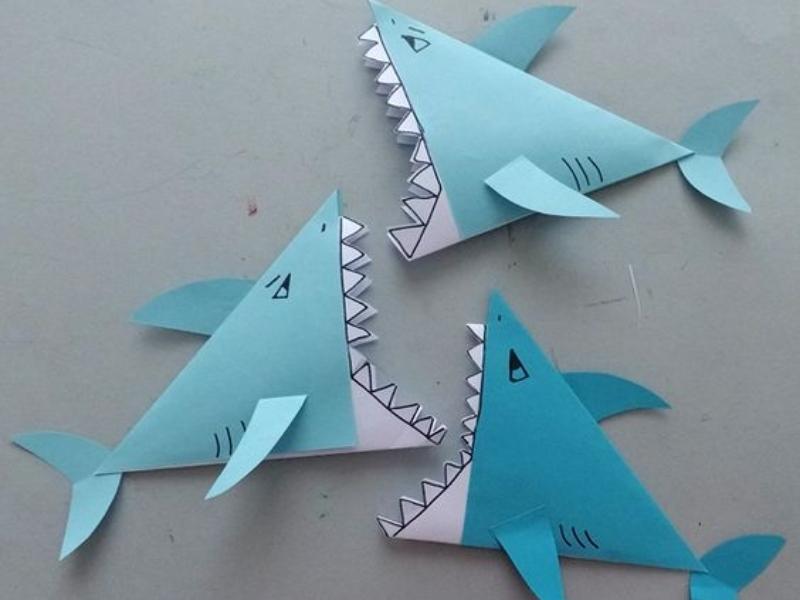 This is one of the crazy hat day ideas that'll certainly draw attention to its owner in no time.
If you want to wear a quirky hat that requires extra effort, then you should definitely check this one out.
Bear in mind that you'll have to cut a lot to get the right shark shape, so your kids might want to sit this one out if they're not expert cutters or they can't draw sharks quite well.
Otherwise, the materials are pretty easy to obtain. You'll only need markers, glue, and construction paper for this hat.
Shark Craft from Tippytoe Crafts
10. Princess of Hearts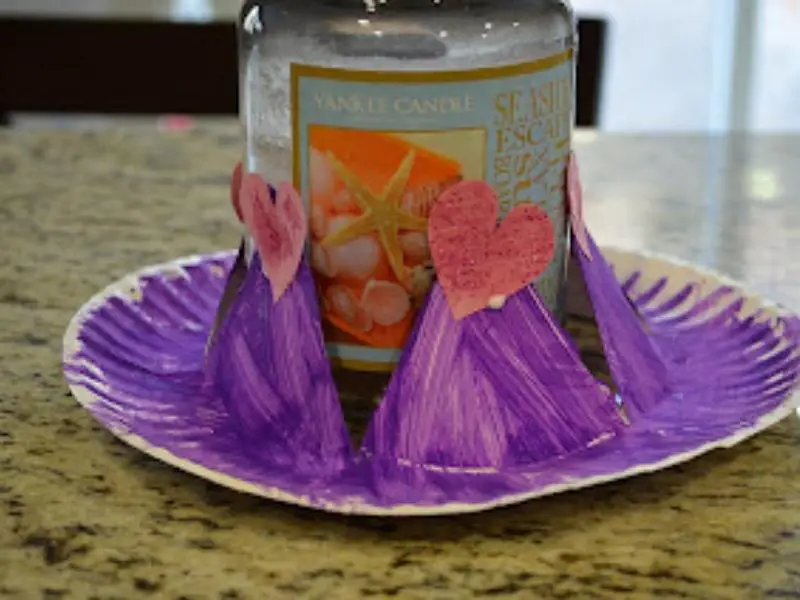 If you're looking for more hat ideas for a princess costume or dress, the princess of hearts hat should be perfect for just that!
This hat is one of the simple crafts, and it's ideal for those who like to paint or use spray paint.
You can add a little bit of charm to your princess of hearts hat with glitter. However, if it's not available, you can simply draw shapes and patterns onto the hat as you see fit.
Your little girl might want to draw these herself. In fact, creating this hat will provide you with a fun bonding experience.
Princess of Hearts from Tot Treasures
11. Foam Crown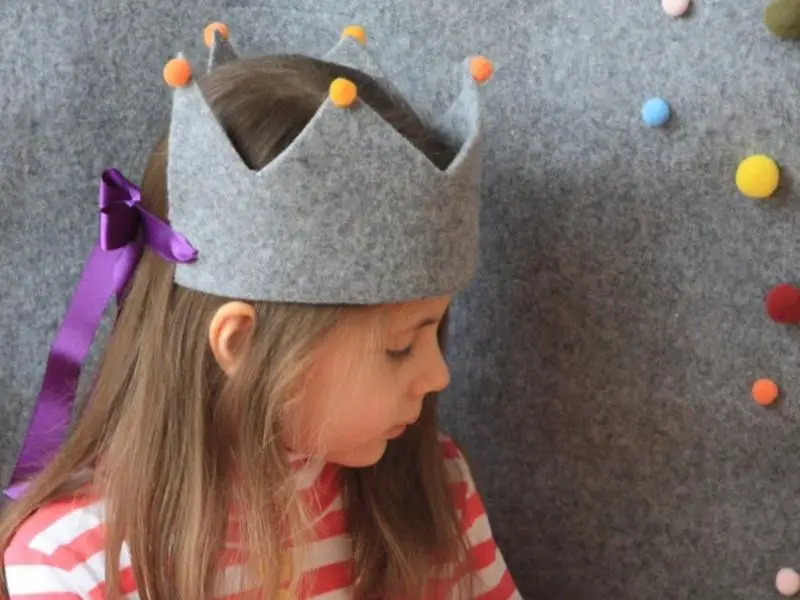 The foam crown is a great crazy hat day idea and will make a prince or princess out of your child!
Foam is a pretty versatile crafty accessory because you can use practically any decorative materials to make your crown.
To make the perfect foam crown, you'll need other materials like glue, tape, beads, sequins, glitter, and buttons.
While this one starts by simply drawing a circle, you should follow the steps or watch a tutorial to get the best results.
Foam Crown from Mom Junction
12. Minion Hat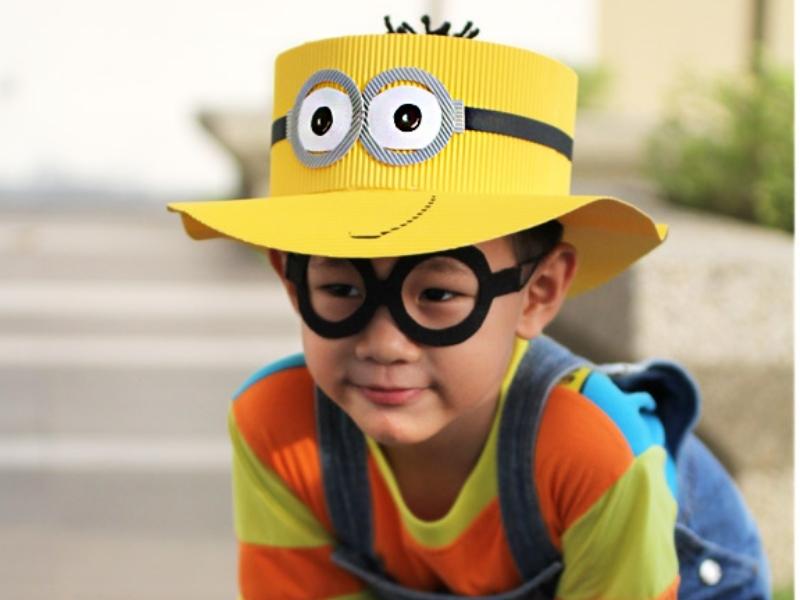 Some people like to delve into the more complex side of DIY craft ideas, and if this fits the bill for you, the minion hat should be challenging enough for your skills.
Not to discourage you from DIY projects, but making a minion hat will require more than some glue and tape, as you'll need to look for tutorials and get your hands on an instructions guide. Nevertheless, the end result is certainly rewarding!
Minion hats are adorable on their own, but you might want to consider getting a minion costume as well, especially if it's for Halloween.
DIY Minions Hat from CraftsPassion
13. Cowboy Hat
Some kids just can't get enough of the cowboy wear, particularly if Tommy is their favorite character from Toy Story. In that case, their crazy hat should fall within the cowboy range as well.
The cowboy crazy hat is yet another idea that your kids won't be able to do alone, but crafting it on your own is super fun!
You might think to yourself that all you need to do to make this hat is some scissors, paint, and glue, but you might be surprised by the other details that go into this process.
So, you should definitely consult a video tutorial as you make this hat.
Cowboy Hat from tinybeans
14. Turkey Hat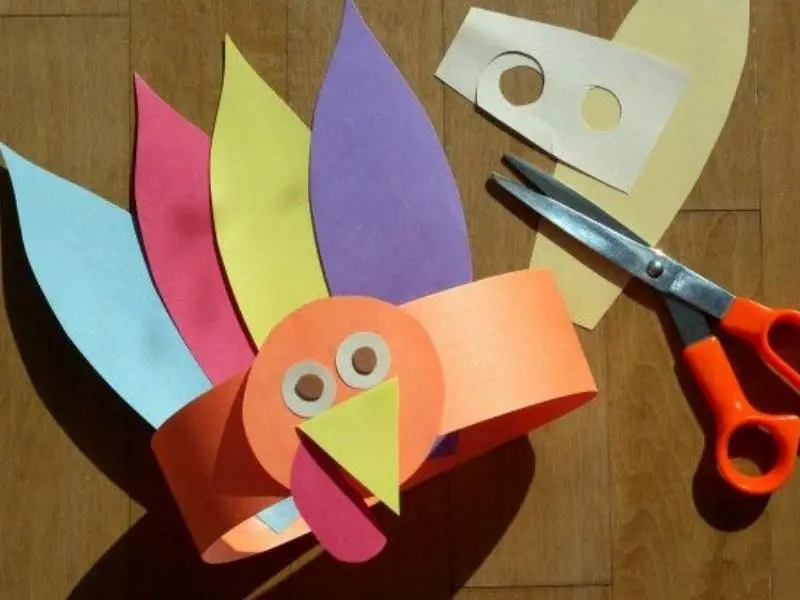 There's more than one way for kids to participate in thanksgiving activities, and making a turkey hat is one of them.
As simple as this idea might seem, it'll require a little bit of effort on your part, especially if you want to get the wing shape right.
However, if getting cutting wings out of construction paper isn't your strongest suit, you can simply get wing-shaped construction paper.
Turkey Hat with Wings from Mom Junction
Bottom Line
With that said, you now have several crazy hat day ideas, which will hopefully be to your liking.
Crafting a hat for crazy hat day should be an enjoyable experience, not a test. So be sure that you have fun making crazy hats and hat headbands, and enjoy the day!
Comments
0 comments