Okay, I've finally seen just enough crayon painting projects that I decided we had to try it. We've done our kid-friendly encaustics and wax spiral project, but now it was time to get all melty with crayons.
I've seen some wonderful crayon painting rocks that people put in the oven, remove and draw on. In fact, one of my awesome Facebook fans posted hers on my page the other day. Did I ever mention how much I love when people post their kid projects on my Facebook page? I do! Do it!

Anyway. For this project, I wanted to see if a larger stone surface could hold its heat long enough to continue melting the crayons, and we had fun during the process. We used the backs of 12×12″ marble tiles from Home Depot.
It may seem like an easy task to go pick up some stone tiles to use, but most of them have grooves in the back, so we used luxurious marble tiles.
For the first go-round, we heated them up in a 200 degree oven for 20 minutes. This worked well for a bit, but you need to work fast or the marble loses a lot of heat. As you can see in the first tiles, some of the drawings are really melty, while the rest are dry. The girls worked with this and used the sides of crayons for the backgrounds, where the crayons picked up the tile texture.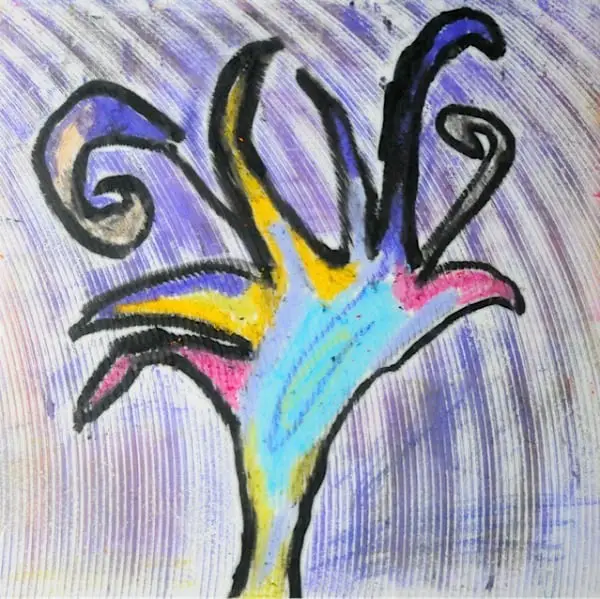 On to experiment #2. We heated the next tile for about 30 minutes at 250 degrees. Bingo! Fen worked faster with this one, and got awesome results.
After she drew/painted on her design, she used a card to drag out lines from the center through the other colors.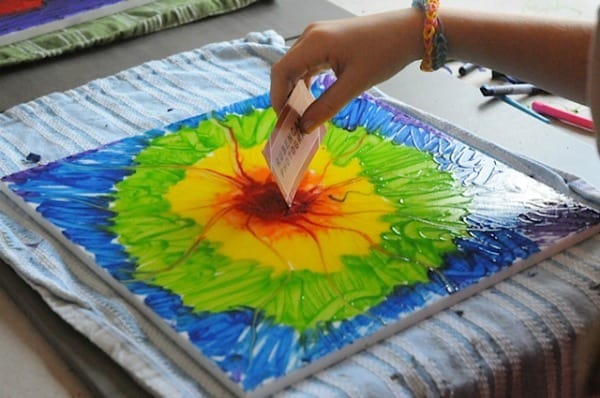 Please remember: If you do this or a similar project with your kids, keep dishtowels under the stones, and warn the kids repeatedly about the hot surfaces. The heat stays insulated within the marble pretty well, so the surface won't be as hot as metal, but there is still the potential for burns.
Comments
0 comments