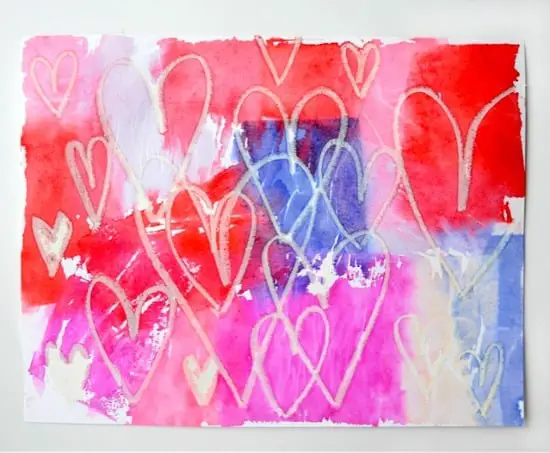 We made tissue paper art for the first time, and boy, was it cool! It takes some experimenting to get a feel for it, but that's the best part of art-making with kids, right?
The finished pieces came out way different than the project I planned. It's always interesting when you plan a project before you know the nature of a medium, because you really can't tell how that medium will work until you dig in.
I love this part of art-making, because it's a pretty good metaphor for life….
Materials:
Directions:
Draw on the paper with your oil pastel- we decided on hearts because yes, we are already all about Valentines Day around here…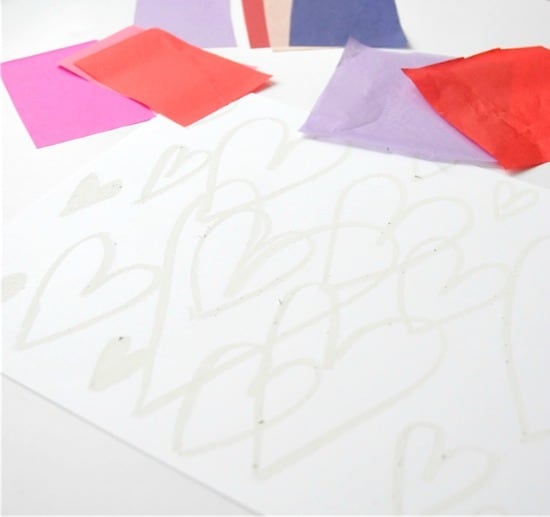 We did some smaller hearts, some larger hearts, some with white oil pastel and some with colored oil pastels. We played around to see if we liked the open hearts or filled-in hearts more. They both give different effects after the art tissue is applied.
Now for the magic! Cut your tissue into squares. Take a paintbrush or foam brush dipped in water and brush the entire surface of the paper to give it a good coating of water.
Lay the tissue squares out on your paper over the heart(s). Give the tops of the squares another good coating of water and let them sit for a little while. We didn't completely soak the paper with water, but make sure there's enough on there to bring the color out of the tissue.
Have a little patience here, kids. You'll want to peek under the tissue right away, but if they sit for a little while, more color will leech out onto the paper.
1….2…..3….. go! Peel the paper up and behold your creations!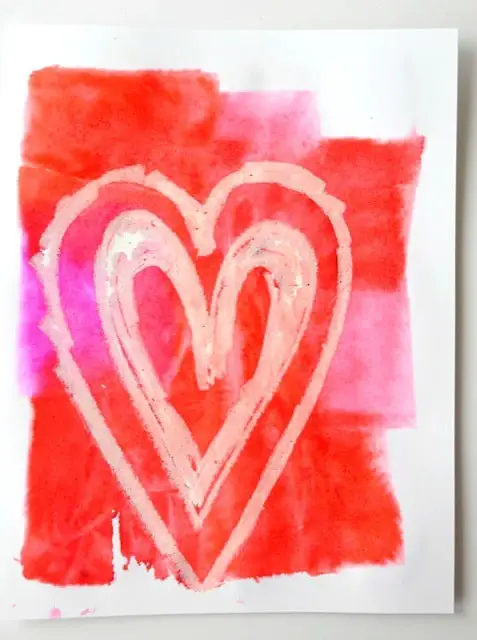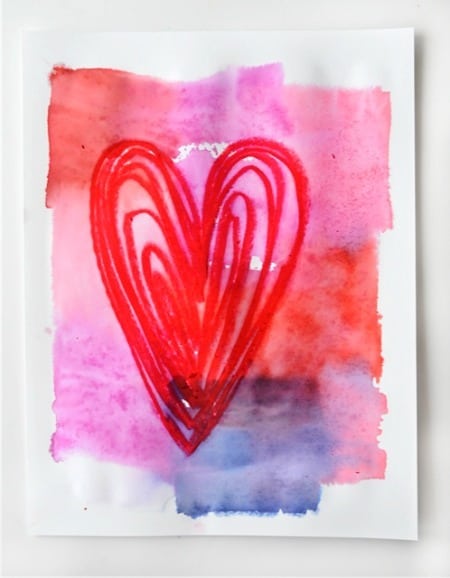 Comments
0 comments