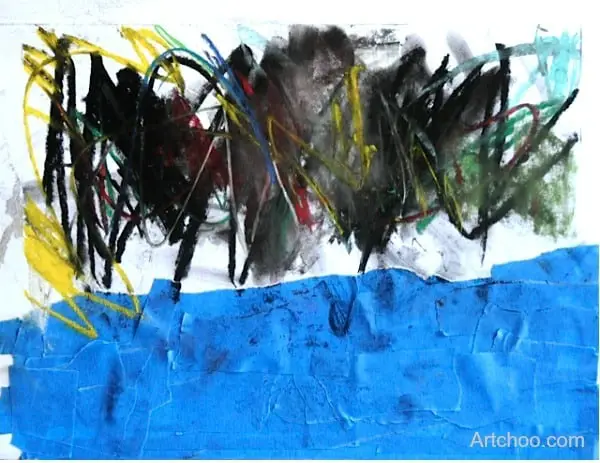 Here we are with a preschool art project- completely open-ended, really rather messy, and totally captivating. I pulled out some random materials and Beckett dictated what he would make, what my role was in the process (I was designated tape-ripper), and just how long he would stay interested in it.
We love this weird blue painters' tape. Come to think of it, tape is an all-around great art material isn't it? I just realized I posted a duct tape idea last week, and a masking tape project the week before. Hmm. Maybe next week we'll get all arty with clear tape?
So here's how it all went down. First he applied the tape. I had a hard time ripping pieces off fast enough for him, but finally he had had enough tape and grabbed some black charcoal. I have such fond memories of college figure drawing classes every time I see black charcoal….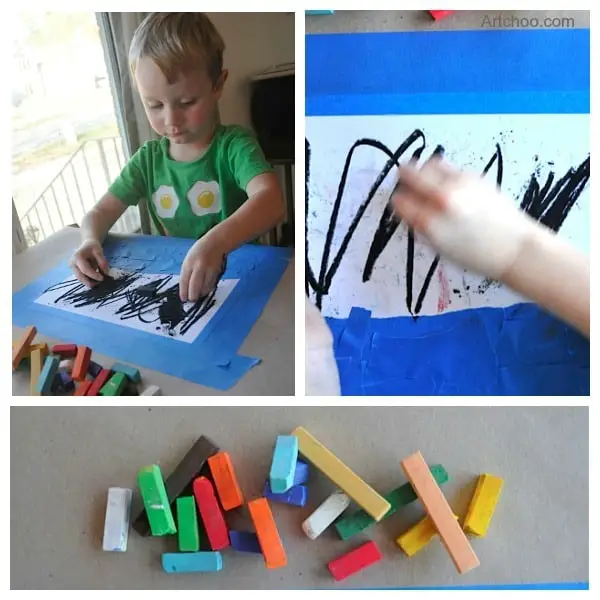 Now. If you have kids, or work with kids, you know that they LOVE to grind their art material as hard as they can into the paper, attempting to leave the most concentrated pile of whatever they are using. Charcoal gives you this effect so easily, and is so satisfyingly black on the paper. Beckett ground that stuff into the paper until he just had a little nub left, and then he went in with his hands. Sweet.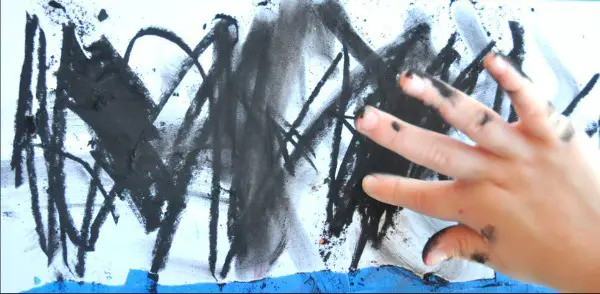 This wasn't enough, so he added colored pastel on top of that, smudged a bit, and declared himself finished. He also requested that we hang the finished piece on the refrigerator for Daddy to see. That's when you know a kid has had a good art session, right? 🙂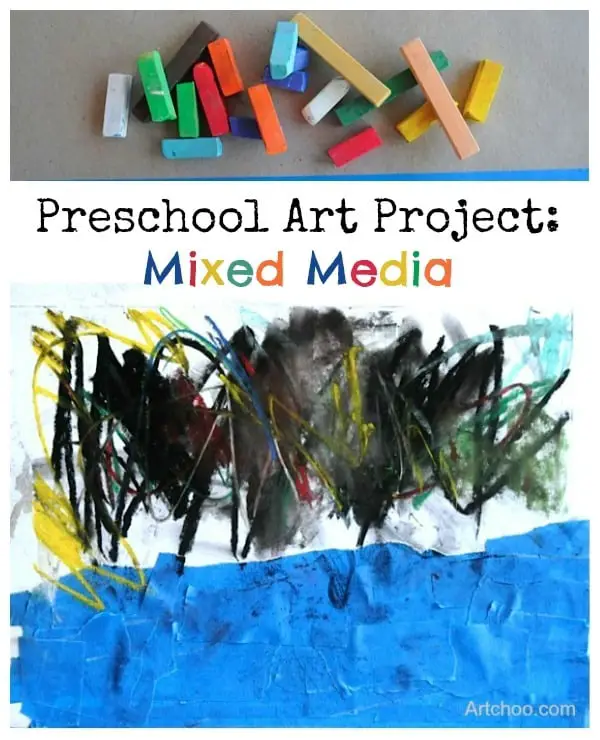 Comments
0 comments