One amazing benefit to cutting machines like the Cricut is that you can have them cut out these amazing mandala shapes to layer and use for wall art, on cards, or just admire.
What I love is that in Cricut Design Space, there are several options for different layered mandalas, but you can choose any color combinations of paper you want to use.
You could spend an entire day experimenting with color combinations from bright neon to several pale greys and get beautiful results every time.
My Cricut Maker just separated each layer so I could swap out the colors between cuts and then assemble the mandala layers like a fun puzzle.
Supplies for Layered Mandalas
Colored cardstock – I used this pack of shades of blues and this pack of shades of green, added in a yellow that I had already for a punch of color.
Cutting Machine like Cricut Maker
Regular or light sticky mats
Sticky foam tape squares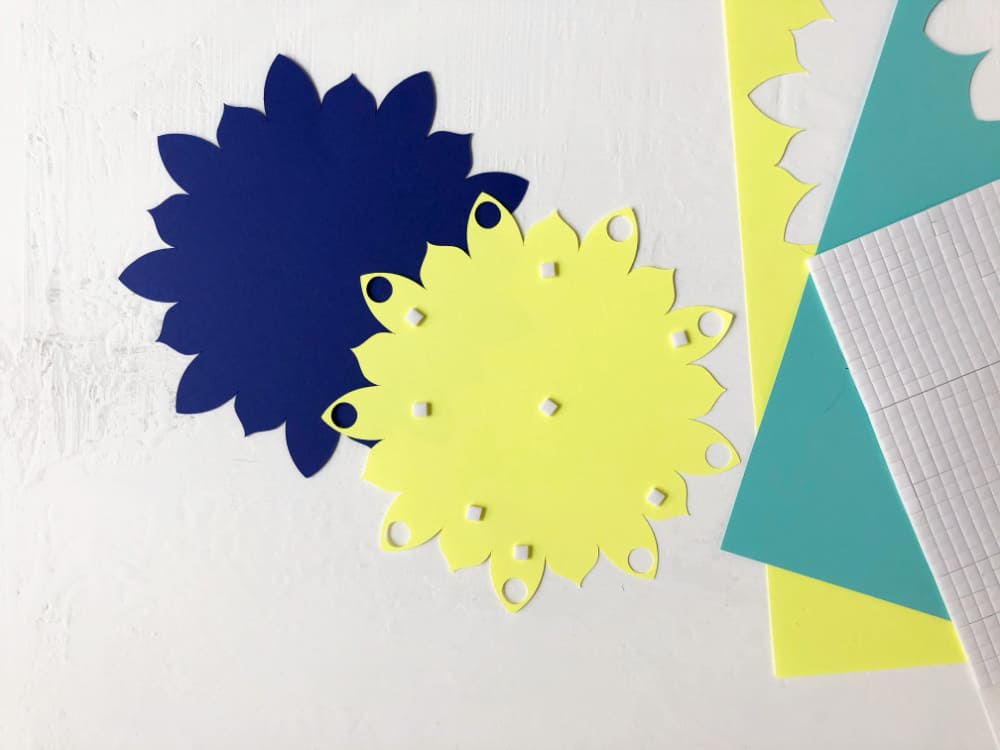 How to Make Layered Mandalas With a Cricut
Open the Design Space software, and click 'New Project'.
Click on 'Images' on the left hand side and type 'layered mandalas' in the search bar.
Scroll until you see the mandala design you want to use, and hit "˜insert image'.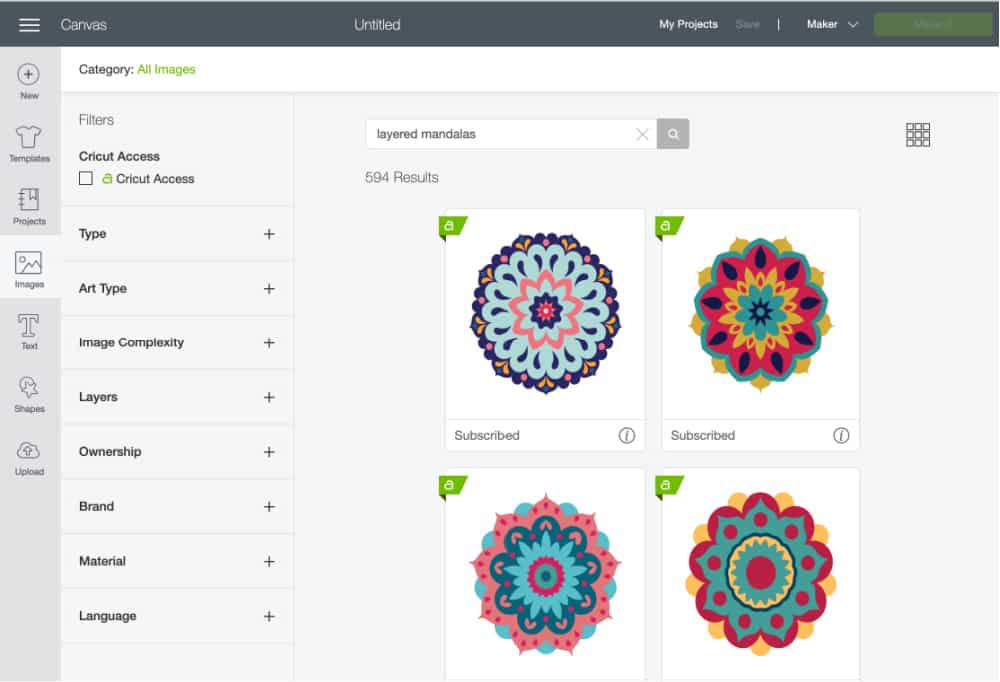 Just pick your colors of cardstock and Design Space will tell you when to switch mats and cardstock color.
Assemble the mandala according to how the image in Design Space looks. I chose shades of blues and greens and just mixed them up. I didn't plan out my colors beforehand, just grabbed a color and put it on the mat when it was time to cut the next shape.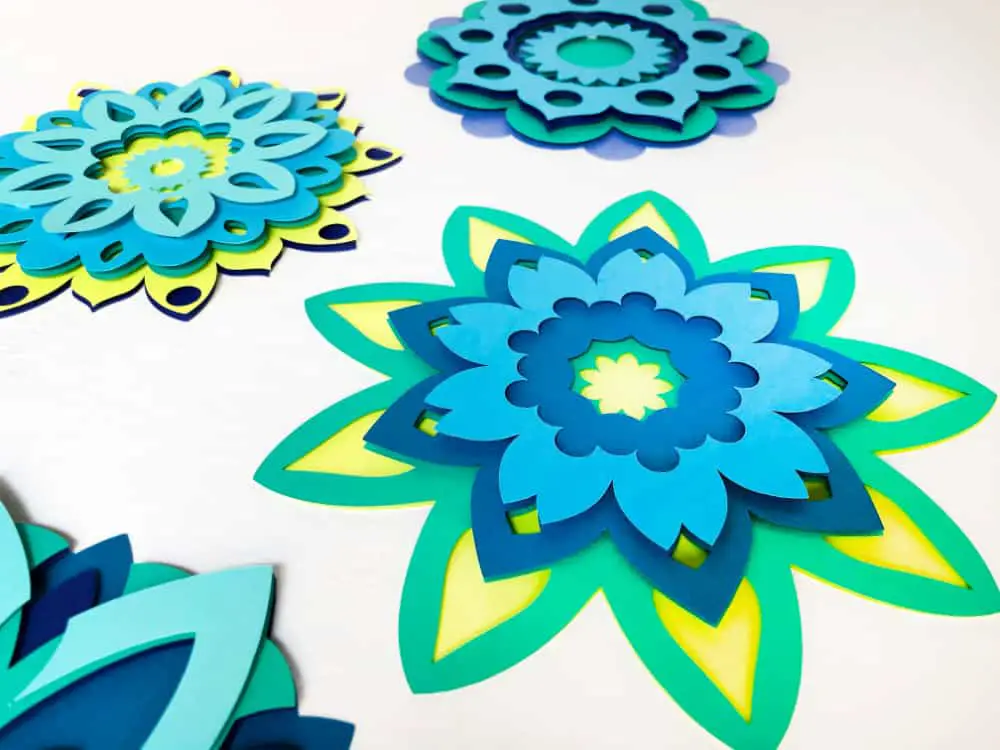 I got a little confused putting one of the mandalas together, trying to figure out which layer to assemble to mimic the design, but I finally figured it out.
My one complaint with Design Space is that even though they have some really fun projects, you can't always figure out how to assemble the pieces once they're cut out!
Ideas for Layered Mandalas
Make mandalas and mount them on painted art boards for really cool wall art
Make small mandalas and glue them to the fronts of cards
Make two of the same mandalas, attach fishing line to the back of one and then glue them back to back for a hanging decoration
Use Command removable tabs to hang a bunch of mandalas on your wall
Comments
0 comments