Creative kids need creative resources, right? So here's my ongoing project to provide links to some of my very favorite stuff, apps, sites, inspiration and learning. Nice!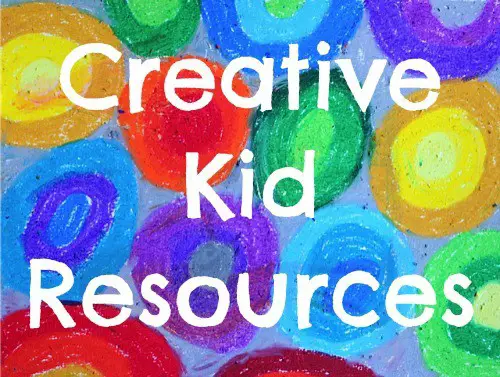 Articles: the importance of art and design for kids
This is an excellent article written on the importance of art education in our schools.
Love this article on how to teach drawing to your kids.
Design for kids- Products and Interior
House 8810 retro-inspired kid items
Art By Adults For Kids
Anne's Art– paintings and pet portraits
Billie TK Etsy shop– paintings for kids
Art Instruction for Kids
Drawspace.com This is a wonderful drawing instruction site.
Incredibleart.org This is an exhaustive site of resources for art education
Deep Space Sparkle This is a really fun blog by an art teacher with all sorts of good info, including lesson plans
Video on learning to draw a still life using grid technique
Artyfactory.com – free art lessons. Geared toward a little older kid/adult, but it's a great resource- clear and not overwhelming
Art Projects For Kids some art lesson ideas, but what's cool here are her downloadable mural pages for $5 per set
Artistic Pursuits has put together some wonderful looking books for levels K-high school. They seem to be brimming with good projects and clear instruction. I'll have to review one of these!
Art Inspiration for Kids
Atcsjr.com A great site all about Artist Trading Cards for kids
Art Materials
Here's my list of Basic Art Materials for Kids (and some extras)
MisterArt.com
Artterra.com – Eco art kits
Eco-kids – creative play the natural way
*Kiwi Crate (subscription service- craft material crates delivered to your door!)
Art History for Kids
Concordia University Art History lessons for 1st-7th grades – These are on specific artists.
Garden of Praise– Click on a painting in the grid to learn more about the famous artist.
Museums/Galleries with Kids
Milwaukee Art Museum and Kohl's Art Generation– bringing art and creativity to local children
The Art Institute of Chicago page for visiting with kids.
Tate Kids great!
Info. on the Metropolitan Museum of Art for kids
Children's Museum of the Arts NYC
Info. on visiting the National Gallery of Art with kids
Global Children's Art Gallery– upload your kids' art and/or order products printed with their art
Artsonia – online art gallery for your kids' artwork
National Gallery of Art kids' page
Kids in Museums "The voice for family museum visitors across Britain"
National Center for Children's Illustrated Literature Abilene, TX
Creative iPhone/iPad Apps for Kids
Art Lab iPad app by MOMA
Paint My Wings by Toca Boca games
Artkive– super app for storing, organizing, sharing and printing your kids' artwork. You can even print to book from this. Yay!
Hello Oil Painter (iPad)
Draw it Easy (iPad)
Drawing Pad (iPad)
Color Mix HD – A sort of coloring book for the iPad, but kids can mix their own colors.
 Art Instruction Books



Manga For The Beginner by Christopher Hart
Creative Websites for Kids
Albright Knox Art Gallery Games
Art Pad digital canvas
Peruse my page of over 40 places in Chicago and the surrounding suburbs that offer art classes for kids. Many of them also have workshops and art birthday parties. These places range from traditional art training to fun experimental workshops. They all offer tons of creativity and art exploration. Check them out!
*affiliate links- meaning I get a small amount of money or credit toward my account with this company if you sign up with them or purchase something from their site after clicking my link to them. Thank you!