Who doesn't like a well-thought out, aesthetically pleasing graffiti? Well, I guess a lot of people don't, but when it comes to yarn bombing, I think there's little not to enjoy. Technically, it falls under the category of vandalism, but I like to think of it more as 'public space enhancement'.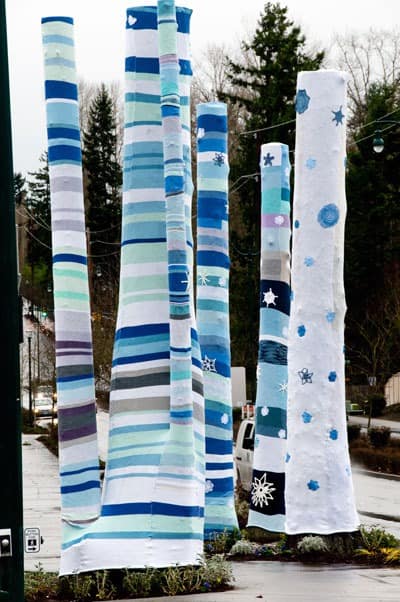 Suzanne and Beth ( '2fibrefriends'), Sammamish, WA
Some bombers work small and discreetly, placing little flowers or bracelet-sized tags or the like on, oh, pretty much anything that cries out for enhancement. Many will leave little signature tags on their pieces, so you can find them online.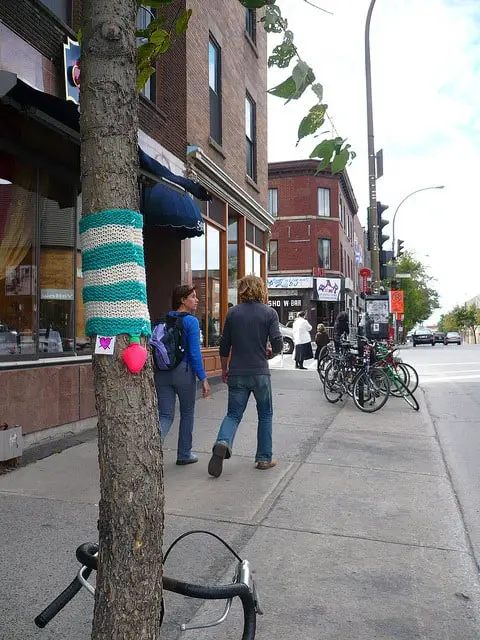 Tricot Pirate
(Is it just me or does the fellow in the background seem to have an unusual gait?)
Some bombers go all nutty and elevate their yarn bombing to the lofty realm of ART.
Hot freaking damn, look at this: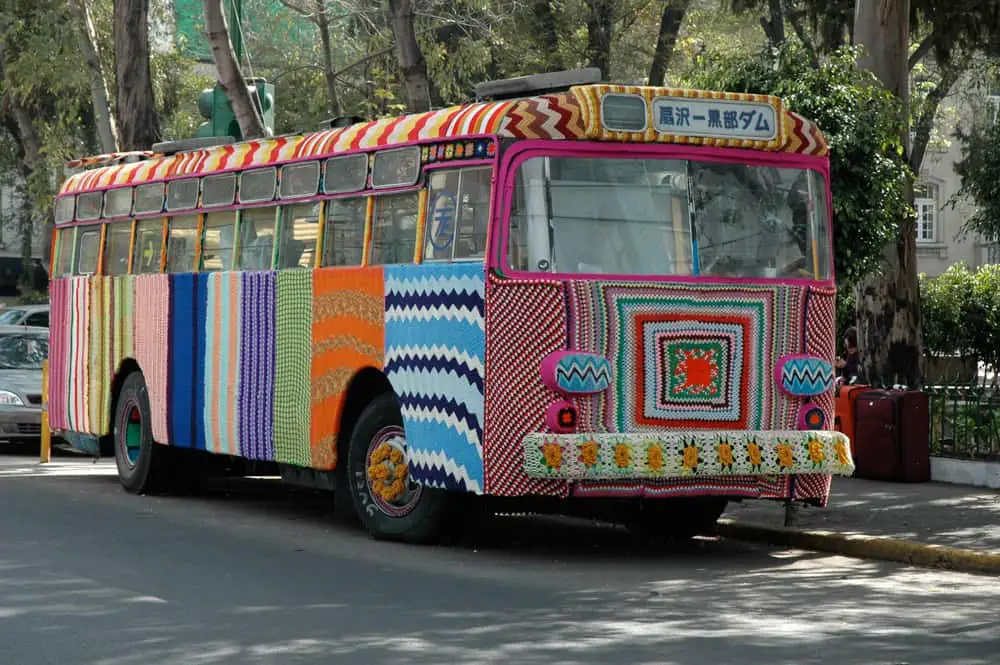 It's by Magda Sayeg (Knitta Please). Click on it to go to her site and check out her work. This is one one of her newer pieces in Austin's Faulkner Plaza: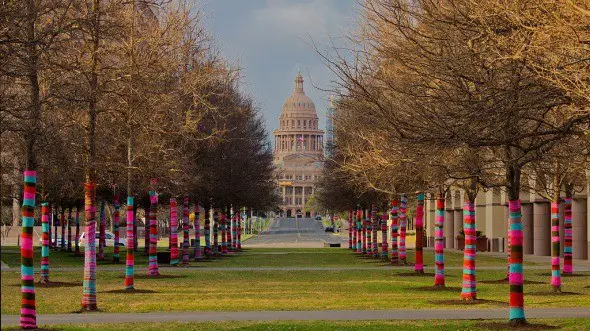 This next one's by Agata Oleksiak; click on the bull to check out her site.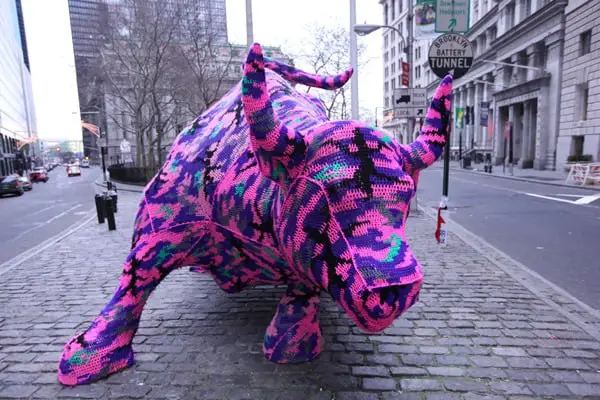 If you want to delve a little deeper into the yarn bombing world, this book is really cool…
…and recently the New York Times ran an article about yarn bombing
I'm sort of thinking, based on recent events, that I would like to see this fellow bombed something fierce.
Here are some other items that would be fun to see yarn bombed:
Metal sculpture of Bill Ohrmann of Drummond Montana, retired cattle rancher turned self taught artist.
He needs a knitted face.
He needs a jaunty knitted scarf.
Somebody please cover me in woolen woolery.
Share This Awesomeness: