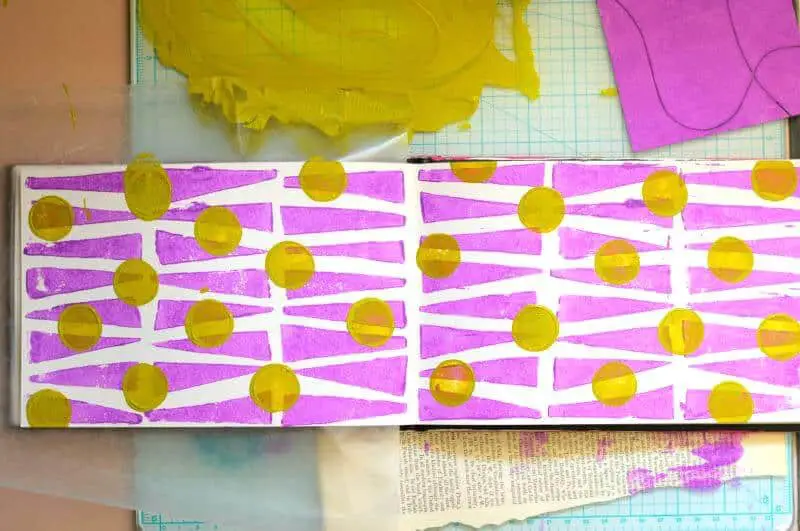 I'M DOING IT!!!
After a few years of watching others partake in #the100dayproject challenge, I've decided to yank on my big girl panties, buckle up the old bootstraps, and jump in blindly.
Isn't that always the best way to jump into new adventures? I think so.
I've chosen to go a little easy on myself and make 1 sketchbook page a day for 100 days.
That way, I'll hold myself accountable for making art every day, but also leave it open enough so I don't get bored making just one thing. Thanks to my daughter, Fen for that idea.
Want to join me? I posted the idea in my super secret awesome private Facebook Group, Frenemies of Craftwhack, if you'd like to join us. Yay! This will be fun!
Read more about #the100dayproject here. 
So. The challenge kicks off on Tuesday, April 3rd, but don't sweat if you miss the start. You can jump in any time, and I am allowing myself the grace of missing a day or 2 throughout the challenge, (although I'm going to try really hard not to).
I first toyed with the idea of making 100 small collages, then changed my mind to drawing 100 characters in a sketchbook.
What's a girl who can't make up her mind to do? BOTH! I brilliantly settled on the idea of 100 days of sketchbook pages, thereby allowing myself to do anything I freaking want to do on the page. Collage? Sure! Character drawing? Why not! Spit on a page and rub dirt on it. You betcha.
I'm going to be posting my masterpieces on my Instagram account each day, (#100daycw) but I think I'll also post here each day with a short explanation. Follow along here or on Instagram or both! Join me IF YOU DARE. Please? Pretty please?
Oh, and obviously a new art challenge cals for a new sketchbook, duh. Here's the one I'll be using. It's small (5×7), thick-ass paper for watercolor, Sharpie, printmaking, whatevs I throw at it, and the pages are easy to tear out.
Here it is on Amazon, but it's $5 CHEAPER PER PAD on Blick. Good lord. *Actually, it was only $2 cheaper a pad when I bought it AT BLICK, but that's still pretty good.