I wasn't a big dollhouse girl growing up, but maybe I just had modern tastes even back then and all of the dollhouses were very traditional. I did have fun tagging along with my mom and sister to the dollhouse store and ogling all the tons of tiny everythings to deck out the houses.
Here's a roundup of some non-traditional houses that had me all oohing and aahing and wishing I was 7 years old.
Note: Many of these items aren't available any longer, because I wrote this post a while ago. I wanted to keep the photos on, though, basically for inspiration. I'll try to keep this updated with new links to cool dollhouses at the bottom of the post! 
Rustic little Travel Trailer dollhouse by Greenleaf Dollhouses.
I would set a person sleeping peacefully in bed, while ferocious wild animals lay in wait outside the walls, but that's just me.
The Emerson House by Brinca Dada. This one is discontinued, but it is my favorite of their designs, so here it is.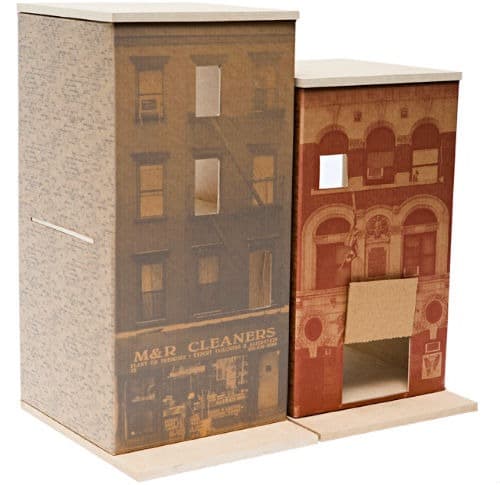 These weird-lookin' boxes are from the Swedish company Our Children's Gorilla, available through Huset. Made from cardboard, natural wood fiber board. Eco fact: recycled unbleached materials. The same company makes this A-frame mini dollhouse.
This is the Casa Rosa furnished dollhouse, available at the Euro Toy Shop. Sweet colors!
Hello, slick and modern. This is from another Swedish design company, Playsam. They also make the coolest car toys ever.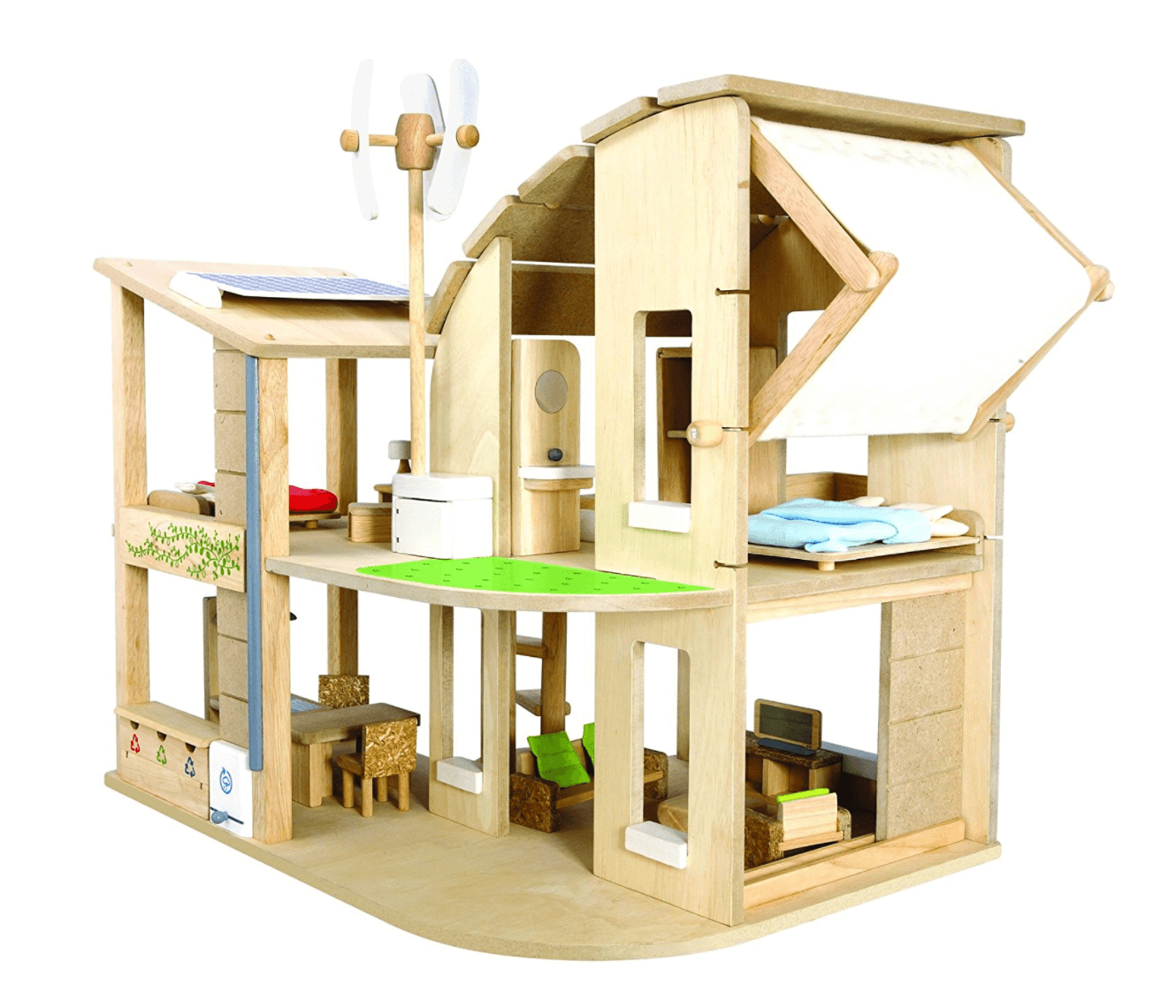 Check out this beauty. It's the Green Dollhouse with furniture (see the wind turbine?) So cool.
I love this house from Momoll because it's open and accessible from all sides, plus you can choose your roof color. Here's some more info. from their website:
Die zerlegbare Puppenstube ist eine moderne Interpretation eines Spielzeugklassikers. Das zeitgenössische Chalet überzeugt durch einladende Einfachheit und Räumlichkeit.
Um, I think that means, check out our awesome dollhouse! Your kids will have fun with roll playing and imagining.
Paris Renfroe designs these fantastic stackable pod houses and furniture. I found it hard to tear myself from his site- the pieces are made to order and are little works of art.
Updated Modern Dollhouses
Lori Loft to Love at Target $49.99
Cute little A-Frame dollhouse at Land of Nod $89.97
Stunning Miniko Modern Dollhouse at DLK $550.00
Mostly Miniature on Etsy – so fun!
OMG check out Small Fun Shop on Etsy. That mini Stendig calendar!!