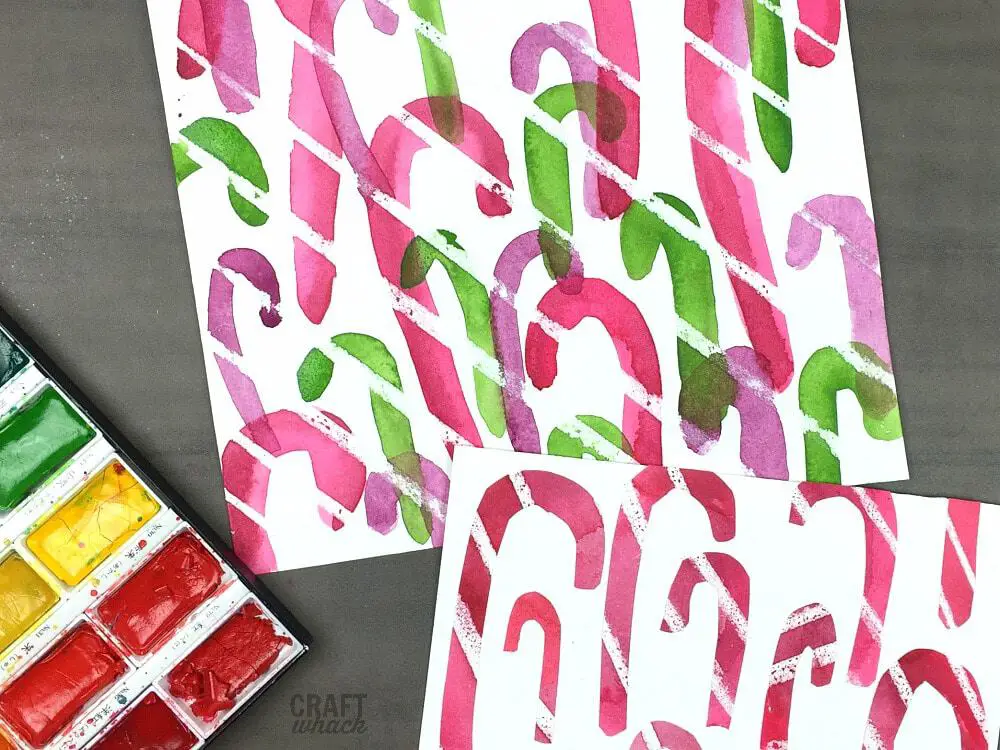 There is something deep inside me that keeps me going back to crayon resist in so many of my projects. Probably because I'm simple in the head and love art techniques for 2 year olds, but really, crayon resist is really satisfying, is it not?
Therefore I drew white stripes on white paper, watercolored all over it and made candy canes! You can, too. There are a couple of directions in which you can go with this project, and both are fun and look Christmas-festive.
Candy Cane Project #1
Draw diagonal white crayon lines all over your white card stock.
Watercolor all over it using 2-3 shades of red.
Cut candy canes out.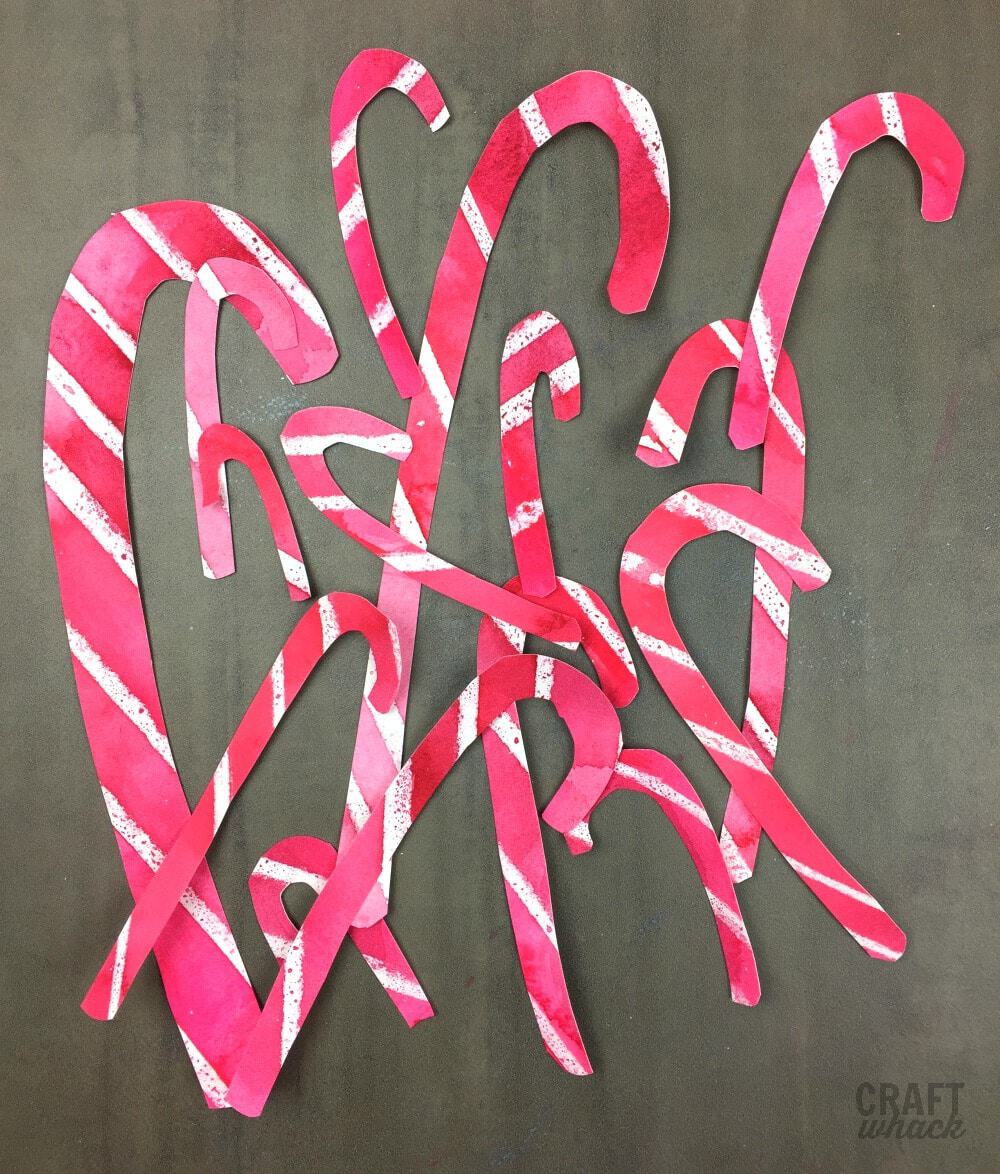 More Info:
I used 2 shades of red and let them bleed into each other a bit while wet on the page. I also used beeswax crayon because it is THE BOMB. For some reason, I had to cut them out from the back of the paper, because looking at the front of the paper while cutting made me dizzy. You can also draw them on the back of the paper first if you'd like.
Ideas for this project:
Glue them in a cool pattern on the front of a folded piece of card stock to make a card.
Hang them all over your tree.
Glue one to a little recipe card that you gift with a jar full of cookie mix to your neighbors as holiday neighbor gifts. Or better yet, cut a large-sized candy can out of the paper and write the directions on the back of it.
Use them to fight dinosaur toys with your 9 year old (candy canes make fierce warriors).
Make a cute garland by stringing them up with red/white striped twine.
Candy Cane Project #2
Draw diagonal white crayon lines all over your paper.
Paint individual candy canes all over your paper with 2-3 colors of watercolor.
More Info:
Let one color dry before you paint the next color. Don't try to make perfect canes. This is a bit loosey-goosey.
Ideas for this project:
Frame it and gift it to Grandma.
Scan it in and use it to make something cool on Zazzle.
Scan it in and use it as your desktop image on your computer.
 Faber-Castell Beeswax CrayonsBuy Neenah Cardstock, 8.5Buy Kuretake Gansai Tambi 36 Color SetBuy Simply Simmons Watercolor Brush Synthetic Flat WashBuy UHU Stic Permanent Clear Application Glue StickBuy Fiskars Softgrip Detail ScissorsBuy
Like it? Come back all week for 5 Days of Candy Cane Art!
Tuesday: Salt dough candy cane ornaments
Wednesday: Block Printing Candy Canes
Thursday: Fail! Dyed Rice Candy Cane Faux Mosaic
Friday: Lots of Candy Cane Drawings