Besides needing a place to showcase horrifically smelly socks and 50 million year old dishes, teenagers enjoy attractive rooms as much as the next human.
So here are my picks for the necessary components to make a bedroom your teenager will never want to leave. Not that that's anything new, but, you know.
 1. Bed. Must be comfy, but hip. Definitely with a headboard for sitting up and reading or doing math homework at 1am the night before.
2. Rug. Patterns are a must in a teenage room. Despite their age difference, most teenagers aren't much neater than a 7 year old.
3. Computer desk/homework area. Something simple with clean lines and not too giant so it won't collect a lot of extraneous items. Perfect.
4. Big old shelves for tons of books and stuff- (art supplies, of course.)
5. Comfy chair for visiting friends.
6. Cool dresser.
7. Art print.
8. Definitely wireless speaker for the iPod.
9. Requisite teen books to help fill up those shelves.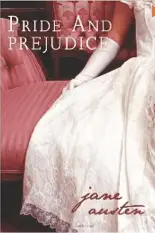 What am I missing? Maybe some floor pillows and a goldfish. Other than that, this seems like a pretty great room to me!