Scandinavian design is pretty great. I have an inkling I'm not the only one who feels this way, because every time I go to Ikea, it's completely mobbed with people buying everything. they. see.
Clean lines, beautiful design, simplicity hiding well-thought-out function. What is there not to love?
And Scandinavian design for kids doesn't disappoint, either. Don't you love smart, beautiful products for kids? I do. There's so much cheap plastic junk out there for them, but when you can give them a piece of quality furniture, that feels great.
The Rinki by Seimi is a combination highchair/stool. Who doesn't love two-in-one furniture that grows with your child? Besides being uber practical, it's just good design. From 6 months up– Nordic Kids.
This Amoeba table was originally designed in 1941 by Jens Risom for Knoll, and still is in production. Those chairs are totally rad, too. Available at All Modern.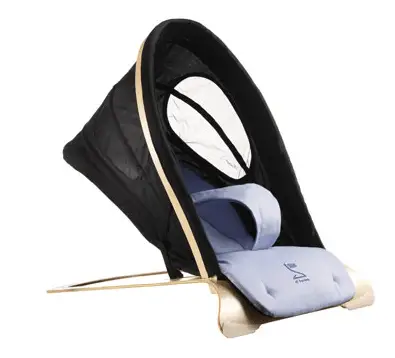 Oh, wait. You mean you don't have to buy a baby bouncer with Winnie the Pooh all over it? The Svan Baby Bouncer is a baby item you'll enjoy having out until your wee one graduates to a high chair.
Toddler bed from Rafa Kids and…
Paperdoll bedding from Rafa Kids.
From their site: Our mission is simply to make good and affordable quality design objects for children.
And some more furniture from We Do Wood. Love this shot with all the cement-gets-warmed-up-with-wood. SO lovely. And just right for stylin' little kids.