In the future, the arts won't be considered that important for kids to learn or participate in on a daily basis. They will be viewed as 'frivolous' and ", losing out to daily memorization of strings of numbers and equations that are deemed more useful for everyday life. Some schools won't have any art, and will be lucky if they can import an art teacher from time to time with a small, sad cart stuffed with supplies.
Oh, wait! This is already happening! Silly me.
I consider myself fortunate that my kids get art and music each once a week in elementary school. And in middle school, art happens for a short block of time each year, rotating with other unnecessary classes.
Anyway, my point here is that kids don't get enough art in school, in spite of the wealth of information pointing to its importance, so it's up to parents to find ways to supplement hands-on creativity.
I think YouTube paved the way for people learning new skills online, and has inspired countless online classes for all sorts of cool creative endeavors, (I love Creativebug). But where do you turn if you want to actually get into the meat of art education with your kids? Maybe you're a homeschooler, or even an art teacher or parent looking for ideas.
Got ya covered, there, my little art enthusiasts! Take a look at this:
That smiley art teacher (Ms. Volin) has put together a group of DVDs with gobs of art classes for the K-5 set, and they're great!
We got a copy of the 1st grade DVD, which (as they all do) includes a pdf of written instructions for each of the projects, art vocabulary terms, and whatever national standards she's covering. The other part of the DVD is Ms. Volin doing the demos of the projects. She's awesome. She's upbeat, fun to watch, enthusiastic about the projects, clear with the explanations. In short, she's who you'd want your kids to have as an art teacher. (And she can be conjured up right from your computer. Magic!)
We tried the first project on the DVD, which is making paper loopy roller coasters. I chose based on what I wanted to try, because I'm the boss.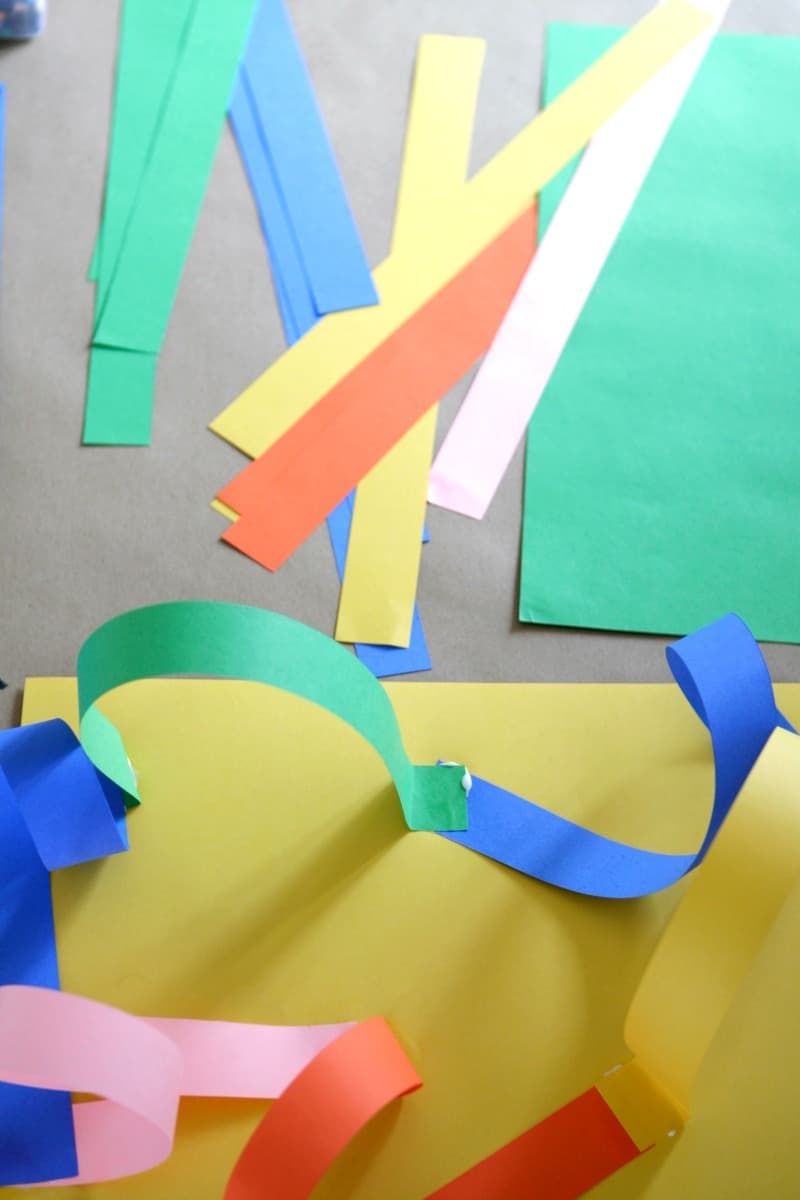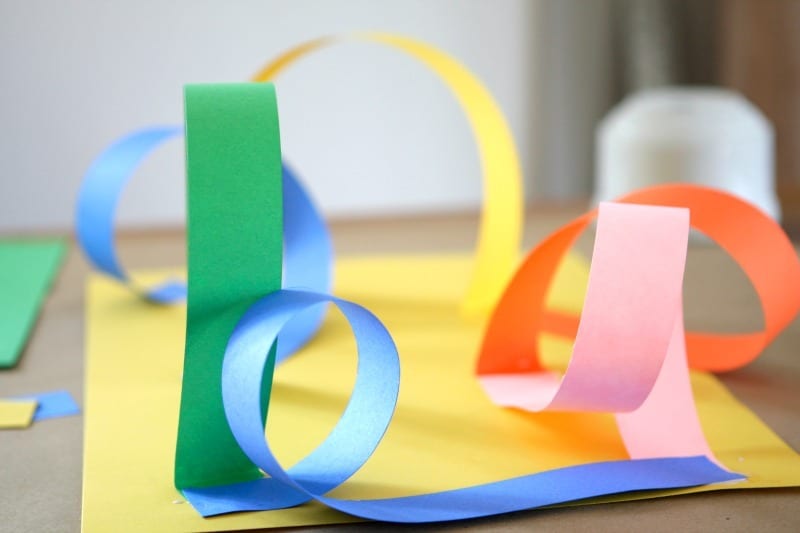 It's always cool to watch your kids absorbed in making art, and Beckett had a lot of fun with the loops, then he took another piece of the construction paper and drew a massively violent, detailed, made-up Star Wars scene. Then he had just as much fun cutting all the roller coaster loops apart with scissors and whisper-screaming, "Helllllllp".
The second project we tackled was Rainbow Weaving- what a great introduction to weaving for kids!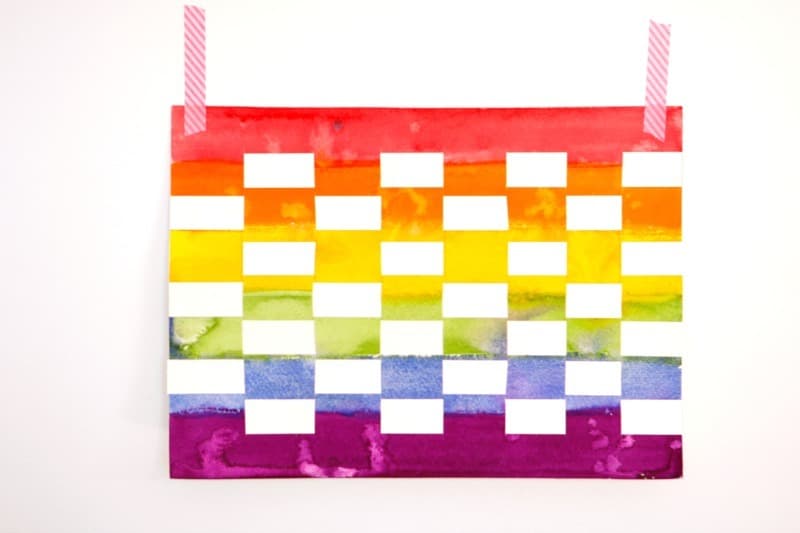 One of the great benefits to art for kids is exploring different cultures through their art, and she includes a few of these projects in the video, as well as some bits and pieces of other types of learning (planets, animals).
Have I sold you? I hope so! By the way, this isn't a sponsored post, but Lindsey was incredibly gracious to agree to a giveaway of her entire set of DVDs. WHAT?!?! Yep! You can win a set! Go on through the Rafflecopter goodness below, and this giveaway starts right now, and ends next Wednesday. It's also only open to US folks- sorry you gorgeous foreigners. I still love you.
Here's Ms. Volin's site, where you can get some free lessons, check out the really cool galleries of student work, and see more information.