Hi! This past week was a little bit of a slow posting week for me, but that means I got a lot done at home… which doesn't benefit you at all. But you should see the inside of my refrigerator. It's lickable.
Anyway, here's what I posted in case you missed anything:
Tuesday: Lookin' Cool for Back to School
You can bet I'm one of those moms who jumps and fist pumps when school starts back up again, so I'll be doing that this Monday. In the meantime, I had a blast compiling some really fun items to make your kids the little design icons of their schools. The locker chandelier seemed to be a universal hit.
Thursday: My Paintings Were Influenced by Kids Before I Had Kids
In this post I gave a little info. about my obsession with kids' artwork and how it has shaped my own art-making.
Friday: Magazine Collage faces
I love projects that can be adjusted according to kid age and ability, and this is no exception. This project is so fun. And funny. I gave suggestions for 3 different levels of ability for this project, each one giving great results. Your kids will love it!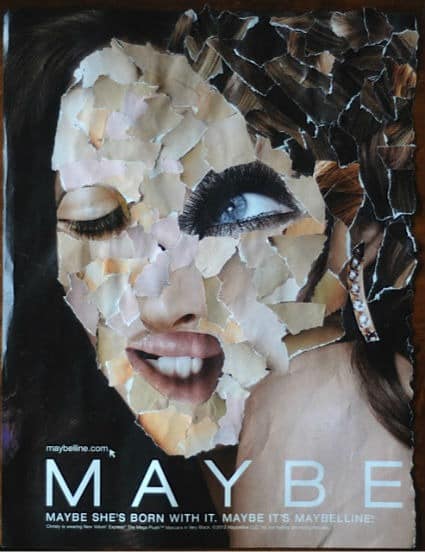 In other news, I'm taking a bloggy class next week with Melissa Culbertson of the fabulous Momcomm. The class is all about getting organized and setting up content for your blog. This means you people will have a barrage of stuff coming at you. Non-stop art and design for kids for weeks! Take cover.