Here is an easy paper craft that you will want to teach everyone to do, and you will also make about 40 of them and you will also squeal in delight when you see how awesome they are, and then you will pin and tweet and Facebook the hell outta this post for me. Right? Right.
One day, Cats Eat Dogs (Clare) sent me a little link that showed me how to make these thingies, and the only way I can describe them is: life changing.
Look:
I KNOW RIGHT?!?!?!
Here's my video on how to make them:
Don't make fun of my man-hands or squeaky voice. I seem to have picked up some Chicago accent to mix with the delightful western NY accent. If you don't want to watch the video, you simply roll a piece of origami paper around a dowel or fat knitting needle or something, then pinch it closed all the way down the length of it, alternating the pinching directions as you go.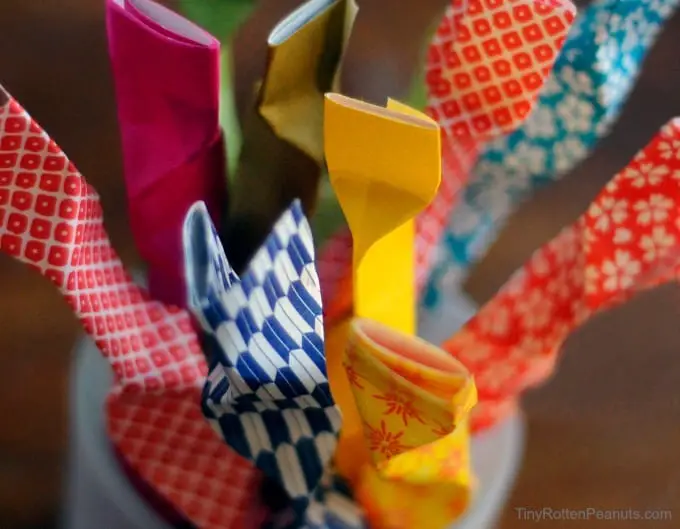 Look at this pretty origami paper I found on Amazon:
Now just when you thought these were cool all on their own, you can also write secret messages in them. I came up with some ideas for you.
Another good idea, if you lose a bet or owe someone $20, is to do this with the cash, but fill it with glitter first! *Twinkle*