Tomorrow is the opening of MOMA's exhibit, Century of the Child: Growing by Design, 1900–2000. It is all about design for kids for that hundred years. How can I finagle a trip to NYC before it closes on November 5?
This makes me giddy. Why? Because it's all sorts of smarty pants museum people putting together an exhibit that focuses on exactly what I'm trying to write about on my blog. (Even though I use more words like totally and awesome, and I haven't noticed museum folks using those words too often.) In this case the smarty pants museum people are curator Juliet Kinchin and curatorial assistant Aidan O'Connor, both from the Architecture & Design Department at the Museum of Modern Art.
The show doesn't merely focus on kids' toys, but reaches into playgrounds, schools, and furniture, amongst other elements. It explores the importance placed on nurturing our children's creativity and well-being, and how design directly influences children.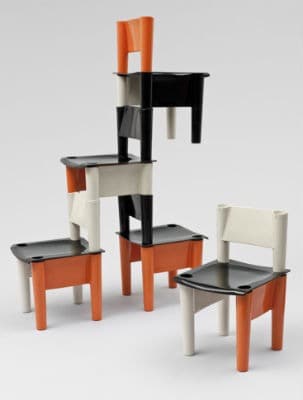 Two ideas come into play with this exhibit that fascinate me, as they are at work simultaneously: design for children, based on making an object or space specifically for children, and the idea that many designers were influenced by how children acted and interacted with their environments, which in turn influenced how the designers worked. The exhibit shows us just how closely children and design have been interwoven over the last century.
If you are planning to go, there is a PDF to download for a family activity guide, and they have a number of gallery talks and related events as well.
Further reading:
New York Times Review of the show
New York Times Magazine article of the show
Newsweek article on the show in The Daily Beast