Crayola model magic clay is a must-have for any arts and crafts lover. Think of it as durable play dough with a soft, squishy texture that both adults and kids can enjoy. From awesome jewelry to artistic decorative pieces, the sky's the limit when it comes to Crayola air-dry clay projects!
However, since there are many fun options, it can be hard to pick your next project idea. Whether you're a model magic pro or just trying your hand at a new arts and crafts project, check out our following list of Crayola model magic clay ideas.
1. Air-Dry Clay Bowls
Don't know how to shape natural clay or use a kiln? With Crayola model magic clay, you can create beautiful bowls in under an hour.
Start by kneading the Crayola model magic clay until it becomes soft, then use a rolling pin to get the desired thickness, and don't forget to use stamps to add a personal touch. Unfortunately, you can't use these bowls to store food, but they still make for great gifts!
You can find the full instructions for these Air-Dry Clay Bowls on Gathering Beauty.
2. Easter Mason Jar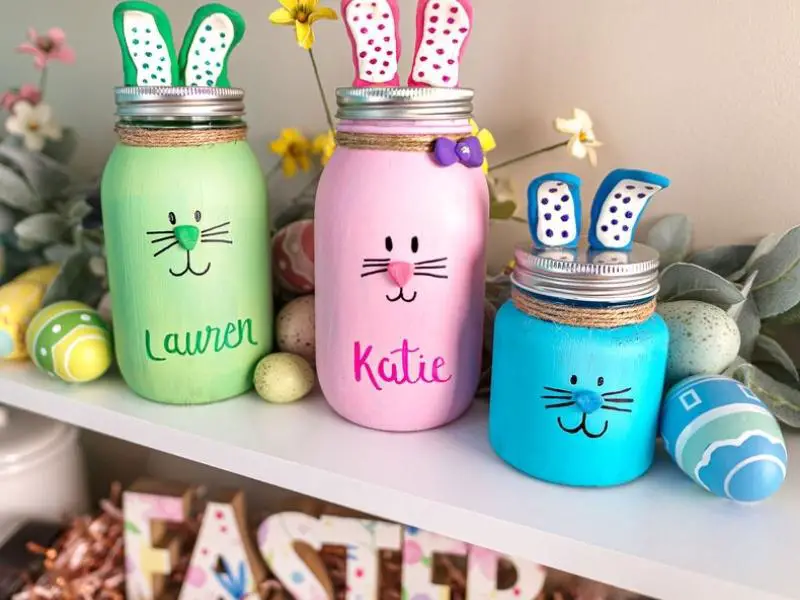 We can all agree that Easter is the perfect time to indulge in cute art projects. With this Crayola model magic clay idea, you can breathe new life into your old mason jars. To start, get two pieces of Crayola clay and roll them out to form bunny ear shapes.
For a marbled effect, you can gently blend some acrylic paint into the white clay, then use glue to secure the ears to the jars. Depending on how you want to customize your Easter jar collection, you can use glitter for extra pizzaz or add a small sign with your name.
A tutorial for this fun Easter mason jar craft is available on Crayola.
3. A Diffuser Necklace
DIY jewelry is the best; it's customizable and cheap! So, why not create a Crayola diffuser necklace for everyday wear? All you need is Crayola model magic clay, a couple of cookie cutters, a stick or straw to add holes to the design, and string.
Once the necklace has dried, sand the edges to improve the texture and make your design seem more professional. Finally, add a few drops of your favorite essential oil to the necklace, and you're good to go!
For more on how you can create this diffuser necklace for essential oils, check Mommypotamus.
4. Pendant Lights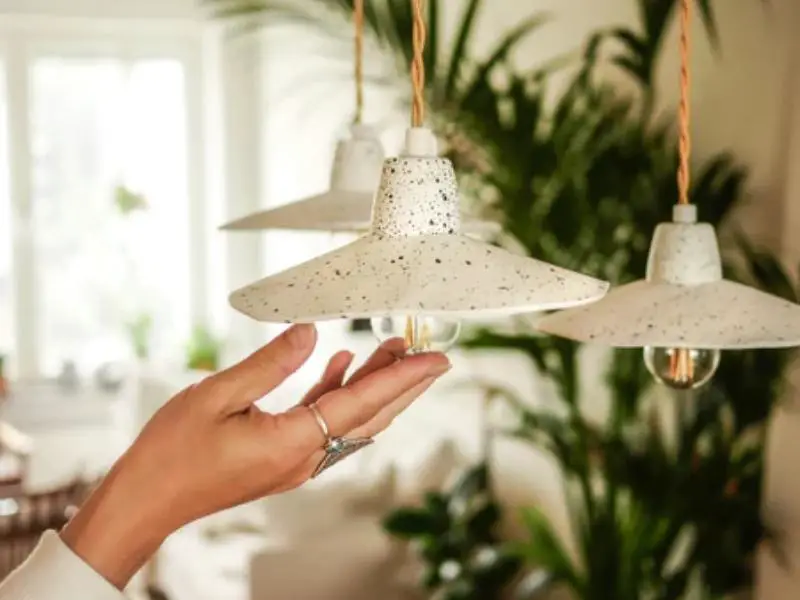 Admittedly, this pendant lights craft isn't the easiest to implement, but these Crayola air-dry lights are fantastic for adding a chic zest to your living space. Not to mention, they're cheaper than the ones you can buy.
For a unique twist, use stamps to add different textures and experiment with new colors of Crayola clay. This craft option isn't suitable for kids since it involves tinkering with electric wires, though, so make sure to get your little ones out of the way.
A step-by-step guide for these pendant lights can be found on Createaholic.
5. Easy Air-Dry Clay Earrings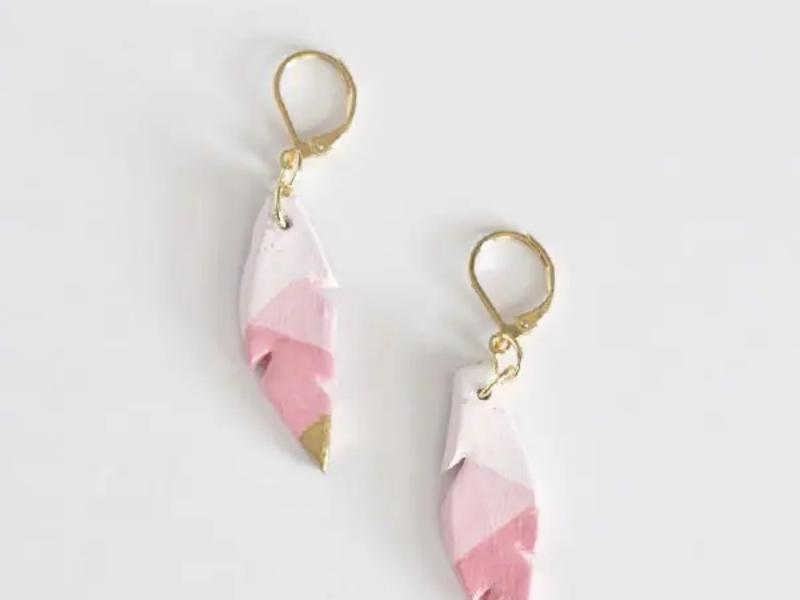 As you can probably tell, we can't get enough of these Crayola model magic jewelry crafts! With a bit of patience, you can save some money on accessories with these adorable feather earrings.
For cute ombre earrings, swirl two or more shades of the same color. But remember that you still need to wait until the clay completely dries before you can paint it and click the earring hooks into place.
For a full explanation of how to make these easy air-dry clay earrings, visit Little Red Window.
6. DIY Mother's Day Flower Plaque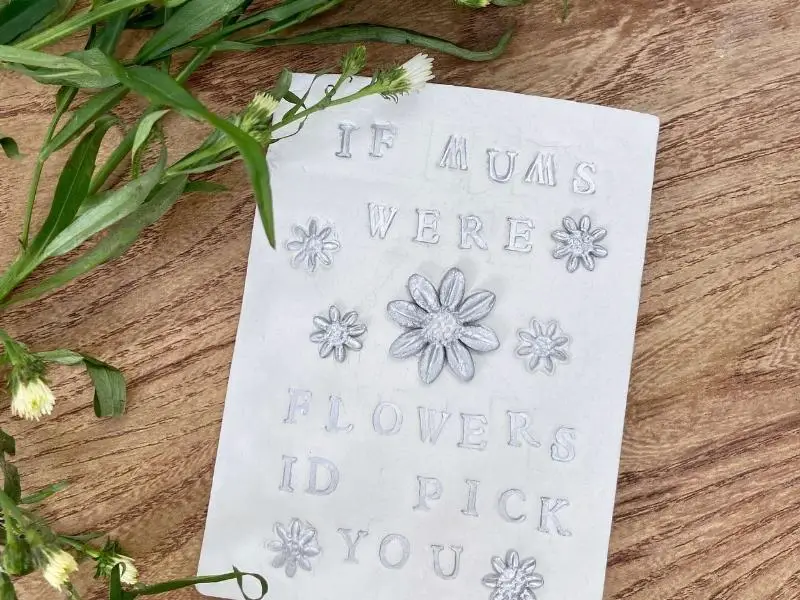 Clothes, perfumes, and jewelry are all staple gifts, but they're also predictable. So, if you're looking for a personal present to show your appreciation for your mom, give this Crayola flower plaque DIY project a try.
You'll need Crayola model magic air-dry clay, acrylic colors, and a rolling pin to knead the clay. Either create the flower/natural shapes with a stick or use cookie cutters for more precision. Don't forget to stamp a nice message onto the plaque before giving it to your mom!
Check the complete tutorial for this fun DIY Mother's Day flower plaque on Isoscella.
7. Model Magic Holiday Gift Tags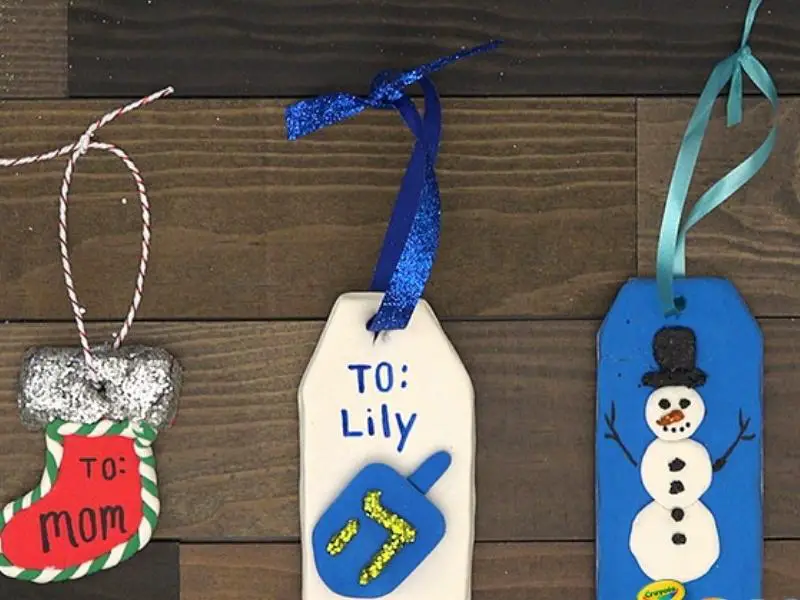 It's never too early to think about Christmas gifts. If you're looking for a fun crafts activity to bring the whole family together, you can't go wrong with Crayola model magic clay gift tags.
Just cut a ball of air-dry clay into festive flat designs, add a hole on top of the tag, and loop some string through it.
Pro Tip: animated characters make for excellent gift tag designs; kids will simply be glued to those beautiful tags!
For more on how you can make a variety of model magic holiday gift tags, check out Crayola.
8. Marbled Clay Ring Keeper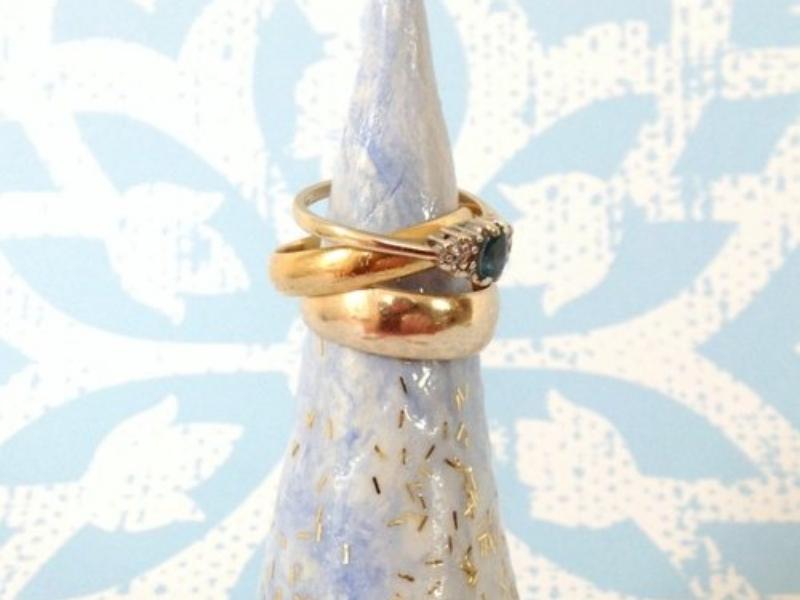 Tired of misplacing your jewelry? This Crayola air-dry clay ring keeper will help you avoid losing precious jewelry. A variety of household items can be utilized to shape the ring keeper, but it's recommended to use a piece of scrap card as a mold to save time.
Once you have your desired shapes, roll them a couple of times and let them sit to dry for a bit. At this point, you can play around with different ideas and see what you like best. To elevate your DIY ring keeper, glue some glitter to the tip of the conical shapes.
For more ideas on how to decorate your marbled clay ring keeper, check out Sum of their Stories.
9. DIY Connect Four Game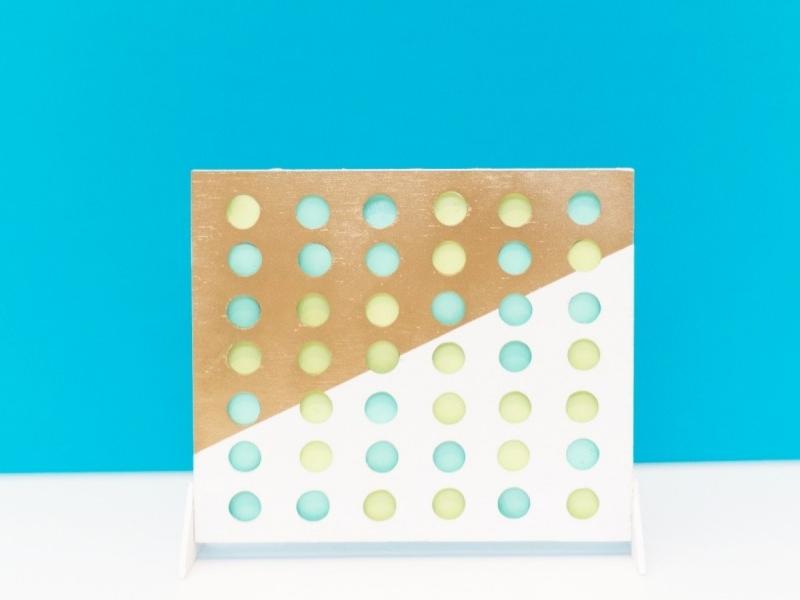 Although you can probably get a cheap plastic version of connect four for less than ten bucks, you can create a more durable one with some natural wood, Crayola air-dry clay model magic, and glue.
You'll need to use a drill to cut out the holes, so it's better to have an adult oversee the process if you're young. Use a rolling pin to smooth out the ball model magic air-dry clay and shape the game pieces by hand.
Alternatively, you can rely on cutters typically used for cookies to make them more uniform.
Here's an implementation of this fun DIY connect four game on Lovely Indeed.
10. Halloween Bowling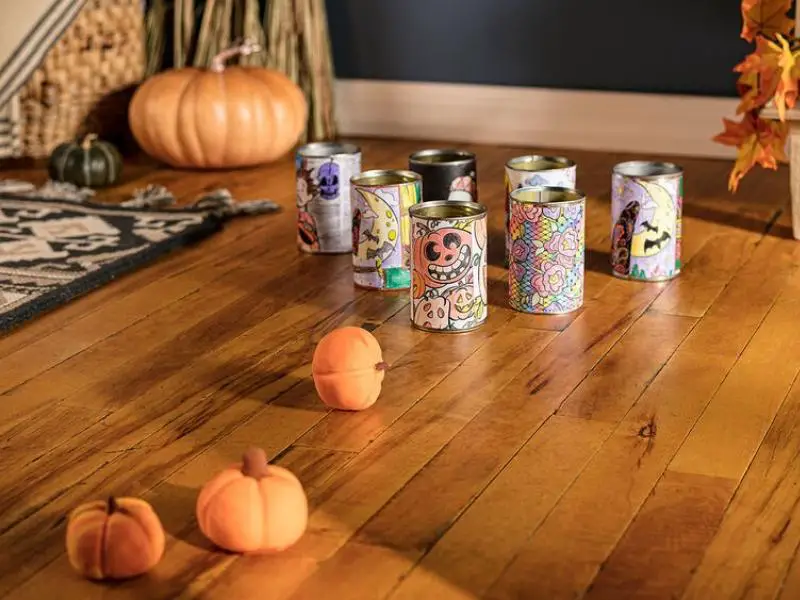 Halloween air-dry clay projects are a great way to get your creative juices flowing, so why not make this simple model magic Halloween bowling set? This craft project takes under an hour to finalize; need we say more?
To start, paint some tin cans in different colors like orange, purple, and green. Then, you can use air-dry clay to form the balls. You can also use the handle of a brush to give them a pumpkin-like texture. Now, you have a fine set of bowling balls you can roll toward the cans!
For a detailed guide on the different designs and colors you can play with, visit Crayola.
11. Whale Phone Holder Craft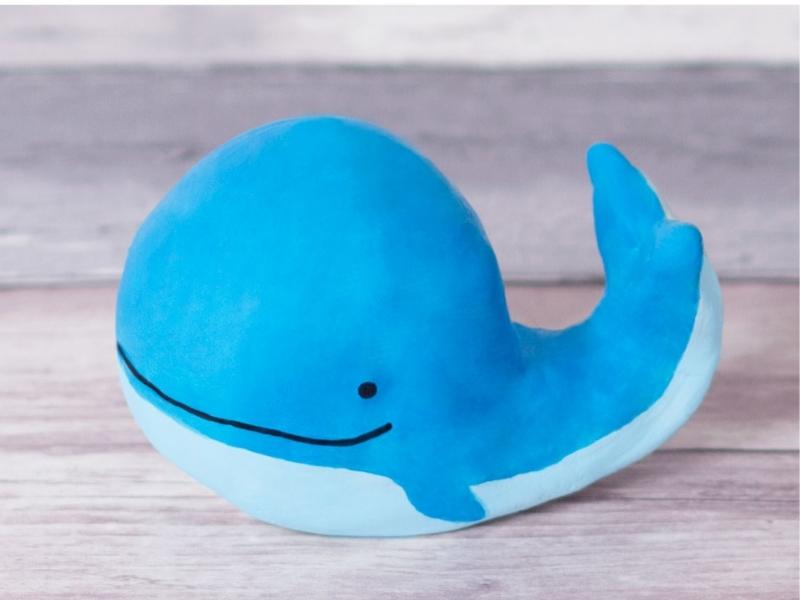 This whale phone holder craft is perfect for those looking for a simple DIY project to share with pre-schoolers. You just need to roll your model magic clay until pliable and mold it into a whale by hand; no fancy tools are needed!
Let your creation sit to dry overnight, then use a metallic color to give it a chic vibe. You can use this craft as a holder for your phone or a display rack for your jewelry/trinkets; the choice is yours.
An implementation of this whale phone holder craft is available on Doodle & Stitch.
The Bottom Line
Crayola model magic clay lends itself well to many creative designs, suitable for both kiddos and grown-up makers and crafters. So, if you're a parent and need a creative outlet for your kids, why not run our model magic clay ideas by them? We guarantee that they'll get them to sing your praises! Who knows, they might even give you their creations as presents later!