Get your kids ready! Even though there hasn't been a drop of rain to give relief to the million-degree temperatures in much of the country, Christmas is around the corner. At least in the catalog world.
Lands' End is having its annual kids' art contest. The super duper lucky winner will get their artwork on the cover of the holiday catalog, and other winners will score a Lands' End gift card. There will be winners in three age groups: Ages 6 and under, Ages 7-9, and Ages 10-12.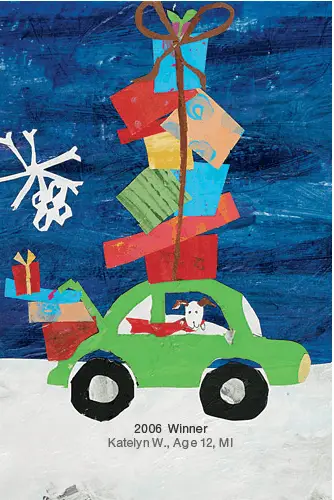 Let's brainstorm here: snow, reindeer, snowflakes, snowballs, presents, skiis, sleds, hot cocoa, peppermint sticks, mittens, cookies, snowman, coats, what am I missing? (I guess I'm very Christmas-centric, aren't I?)
Want to spruce up your home?
Download the 5 most popular DIY home projects with step-by-step guides!