I still get pesky emails from Ello, the social network many of us tried and dropped quickly. I keep thinking I've unsubscribed, as I try to purge my subscriptions regularly, but then I always end up discovering a new artist who catches my eye. It's a good source for finding cool art and design, at least.
After seeing this drawing, I clicked over and got lost deep within the site of artist James Jean, happily clicking through years worth of his portfolio, and marveling over all of his work.
It's crazy-nuts all the styles he works in, but still manages to keep everything coherent. Some of his pieces veer over to the realm of fantasy art, but somehow they don't annoy me like most fantasy art does. Probably because he's wildly talented. I mean, look at this:
It looks as if he's influenced by about a million things, some of which I believe include: Hieronymus Bosch, Art Nouveau, Surrealism, etching, Asian art. See anything else?
Artist sites never seem to have any juicy information about the artist on them, so I poked around and found this interview with him that satisfied my curiosity a bit. My favorite part of the interview, because I hate when artists try to overly-explain their work in artist statements:
Is writing important to your process?

JJ: Not particularly at this point—making images expresses something and satisfies a compulsion that writing cannot.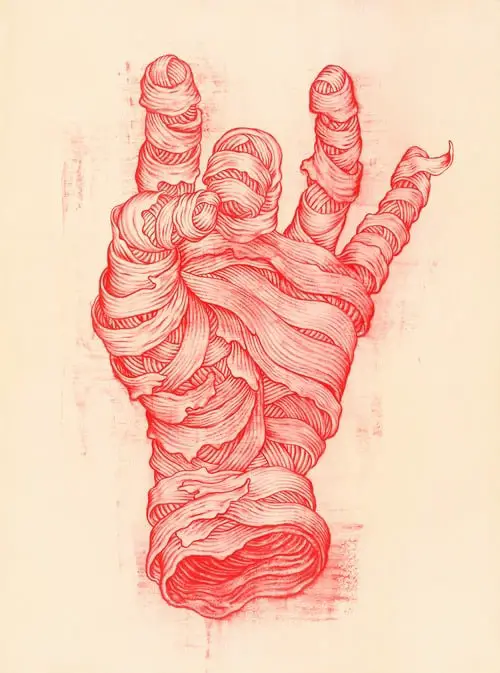 Like this? Why don't you follow my Art and Illustration pinboard?