Chairs! If kids ever sat still, these sweet seats would be first on my list of places for them to plant their bums.
The Treasure Chair by Casa Kids. I think I squealed silently when I first spied that little drawer. If I were a kid, I would totally stash candy in there. I mean watercolor pencils.
These are Mini Mello Seats! Aren't they adorable? I want to buy 10 of them and just stack them up and look at them.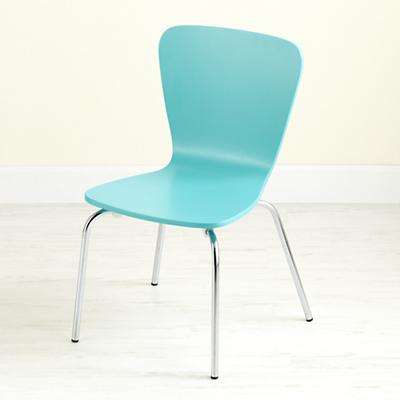 Land of Nod's Little Felix Chairs are a scaled down version of Crate and Barrel's adult chair. Bent plywood + good colors = modern classic.
Do you guys know the Tripp Trapp by Stokke? It makes me giddy. Not only is it a lovely high chair, it's crazy-adjustable to the height of your child and your table, so the child can use it for years. From high chair to regular chair. I'm pretty sure it turns into a magical robot/puppy/butler when it's finally outgrown as a chair.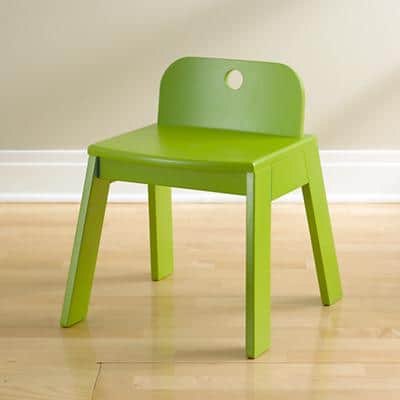 Here is Land of Nod's Green Mojo Chair. I love their kids' furniture, and this newish chair is made of solid sustainable rubberwood. It comes in 4 colors.
The Ligne Roset Mini Togo was designed to give kids ages 5-12 a good looking, yet super-comfy place to plant their bums.
Why yes, you're correct. This chair is very cool. And guess what else? The rolly back rest really spins, so your kid can whip the chair over and carry toys around in it. By Ander Lizaso.