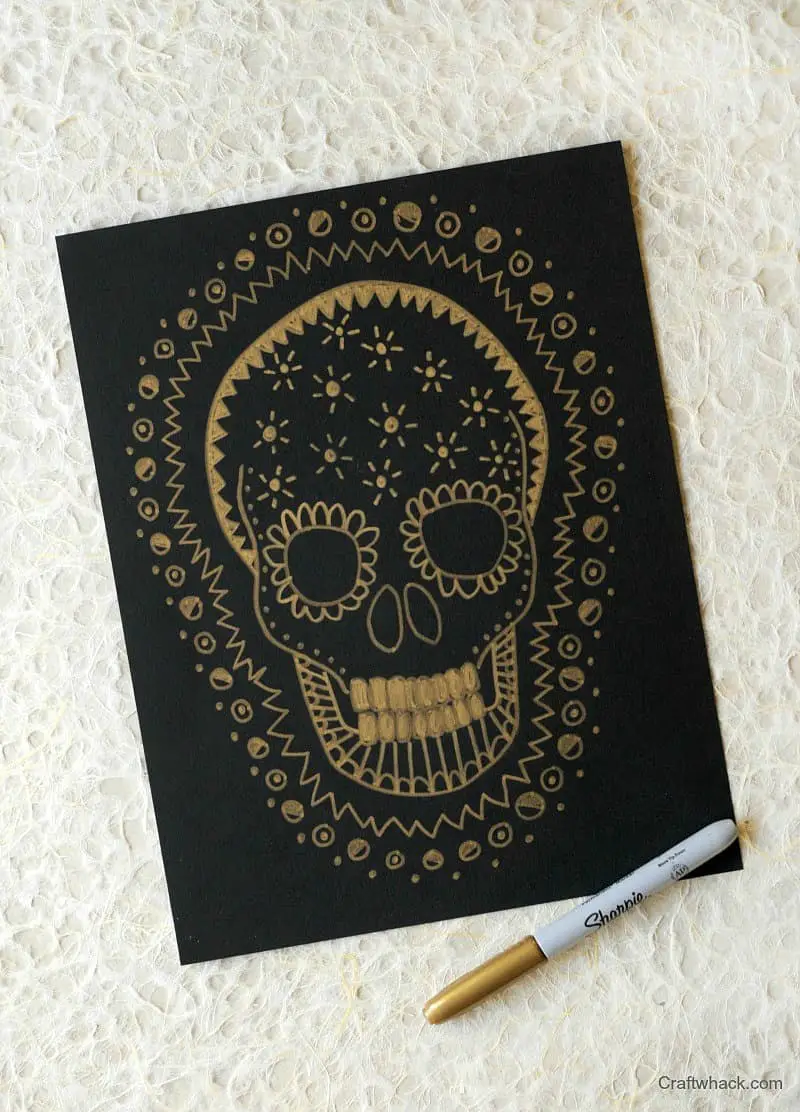 Let's draw some skulls! I wanted this Halloween to be all about projects that were more nods to Halloween, as with my hand shadow monster drawings, as opposed to traditional Halloween projects.
And with this skull drawing, I tried to not make a Day of the Dead skull, because I just didn't want to, that's why. But it's damn near impossible to draw a doodled skull without it looking like Day of the Dead. Especially when you're trying not to, and then those cute little loopy flower petal eye shapes creep in, and then you're wondering why you were trying so hard in the first place to make sure it didn't look Day of the Deadish.
What the hell am I yammering on about?
Materials
Directions
Draw or print out this skull.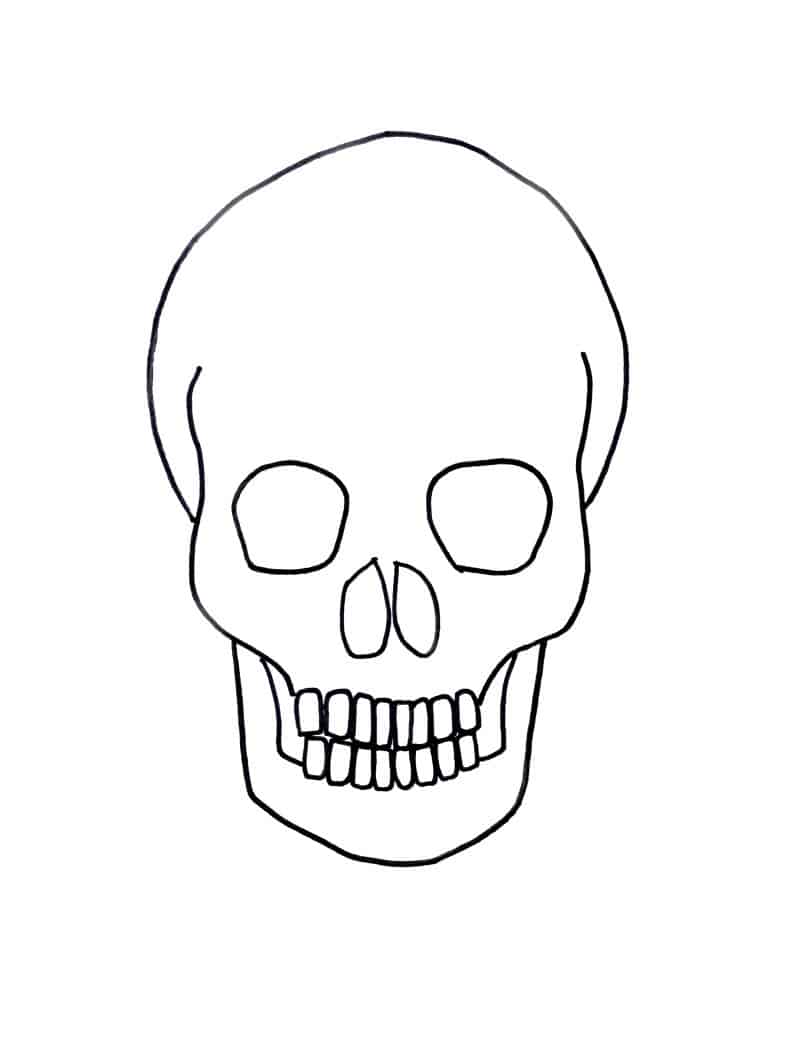 Transfer it with pencil onto your black card stock. (trace the lines of the skull on the back of the skull print, then flip it over onto the black paper and trace over the front of it to transfer a light pencil outline of the skull.)
Now is time to break out the gold Sharpies. Beckett and Fen were right beside me making their own skulls, so I would have more than one gold Sharpie around if you have kids.
I was inspired to make this skull based on these napkins I bought at Target, which completely justifies me spending hours walking around Target each week. The napkins are much cooler-looking in real life, sort of an aged, hand-drawn map of mystery. This is the sort of thing I would have sat with on the couch as a kid and looked at for about an hour.
Why dontchya go check out my Halloween Pinterest board for more fun arty crafty Halloween ideas?
Follow Craftwhack's board Celebrate: Halloween on Pinterest.