Sometimes 90% of the time I struggle with perfectionism. It's what makes me take months or weeks or years off from making art, it's what makes my blog and social media posting spotty, and it's at the heart of what has made me torture myself by changing blogging directions soooo many times over the past decade.
You probably can't relate, though. Do you go with the flow, fearlessly moving forward and taking your creative pursuits as they come, never overthinking overplanning overobsessing overproscrastinating and whatever other overs you can think of to do instead of making art?
The thing about all this 'over'ing is that it's always based in fear. Fear of being judged, fear of hating our own work, fear of it not looking like we envisioned it, fear of knowing we have to keep at it consistently in order for anything to happen for us. We fear the social media comments, we fear what we reveal of ourselves through our work, what people think of us when they see it. Many of us fear even telling people we make art at all.
The antidote is simple, of course. One of those fundamental truths that sounds so easy but we make every excuse we can come up with to not follow. The antidote is to just make art, right?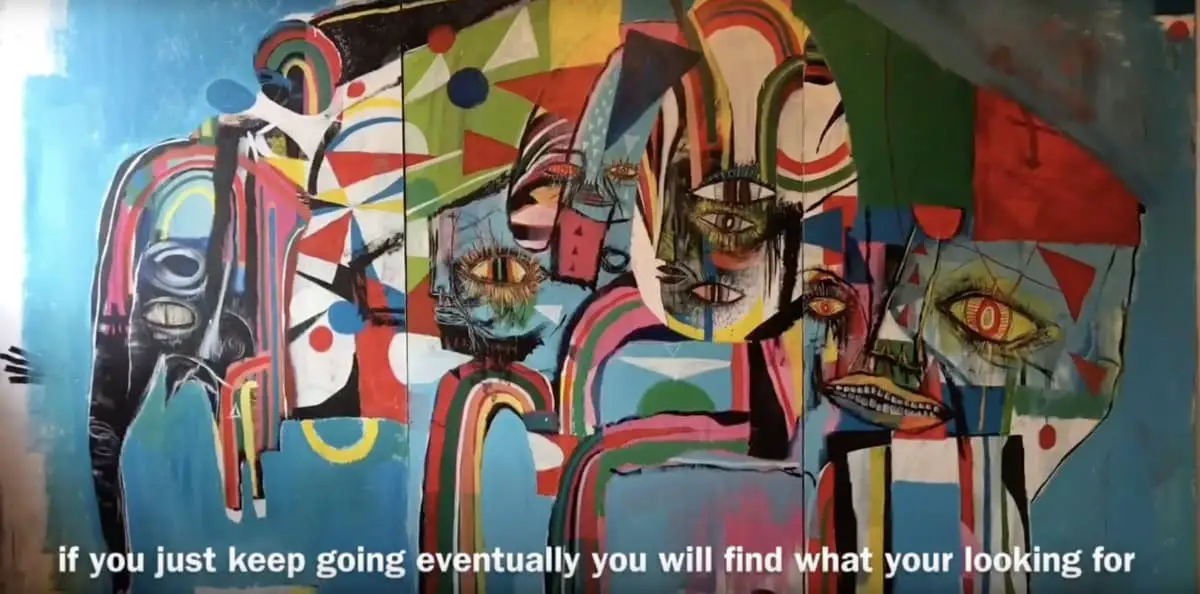 Here are some little lessons I've been batting around in my head lately:
Show up even if you don't want to.
Make some work even if you're so exhausted or pissy that you're basically lying across your art table snarling obscenities at your paint brushes while you work.
Put whatever feelings you are feeling into the art you are making right then.
Art isn't supposed to paralyze you with terror and uncertainty. The uncertainty will be there, but you can befriend it and use it to fuel your energy.
Make lots of work. I like to have a bunch of pieces active at once, moving from piece to piece to keep the momentum going.
Are these helpful to you? Can you use them to help you make peace with perfectionism? Sometimes even if you already know all of this, the way someone else phrases it can finally make it stick.
I was just watching the video Jesse Reno has on the homepage of his website, and I had to pause it to write down something he said that blasted through the problem of perfectionism in art-making:
"I feel like you could make 10 good mistakes in the time it takes to make one perfect move. Is there a perfect move? I don't know, that just feels contaminated and so, like I'm not going to look at 10 other possibilities because I'm so hyper-focused on one thing, where if you're just keeping it open, it's like finding treasure, for real."
Dude. He just hit on the whole reason to make art as far as I'm concerned. It's that excitement you get in the pit of your stomach when you go beyond thought and straight into full-on intuition. When you stumble on that 'treasure', which is the precise moment you realize how much fun you're having.
Okay, so I know a lot of people struggle with all of this in their creative endeavors, otherwise Big Magic and The War of Art wouldn't be books that had a permanent spot on every creative person's nightstand.
It definitely helps to know we're in good company with our fears, but then we need to still get our asses into the studio and do the work. If you want a dose of inspiration while you are making art, have Jesse Reno's videos playing in the background. Or get Big Magic and The War of Art on audio. (Do The Work by Steven Pressfield is another good one.)
So, I obviously couldn't write this post in good conscience if I wasn't currently making artwork. I'm planning on posting more about it in a couple of days and officially unveiling my new Shopify store! Whoo! Woot! Whee! Make sure you're on my newsletter to get updates. Sign up box is over there in my sidebar. >>>>