What would your dream car look like if you were a kid? Admiral Car Insurance (UK) asked children between the ages of 5 and 7 to design their ultimate ride, and the results are even more wonderful than I would have expected.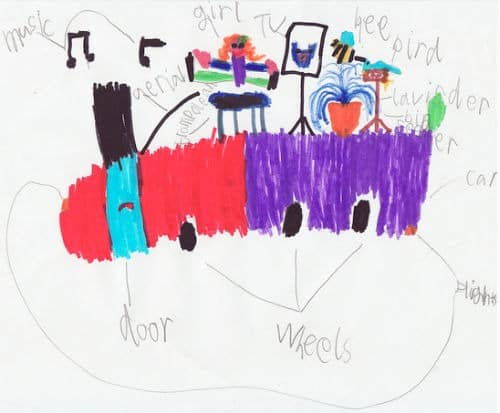 The best part is that the insurance company then enlisted the help of a local design student to hone the dream designs into one ultimate car that anyone would be thrilled to drive.
It flies, hovers, jumps, dispenses sugary snacks, contains hyper-oxygenating plants, a disco ball, and of course, is computer-controlled. I'm slightly disappointed that the designed car isn't as rainbow-bright as the kids' cars, but I guess ultimately, if you want to sell a car, even if it is magical, most people like silver.
Click on each image to see the detailed view.