Are you kidding? Did you even notice how clever that title is?
Basic color theory is probably something kids won't get overly excited about learning, but if you use lots of visuals, maybe they will get sucked in by the pretty colors and accidentally learn something.
This is a very basic project as far as color theory goes, because it doesn't go further than primary or secondary colors. But there's a twist! You get to learn how to fold an equilateral triangle from a piece of paper, which I believe solidly brings in some math to this project.
Materials:
basic printer paper
medium to heavyweight paper
pencil
watercolor paint brush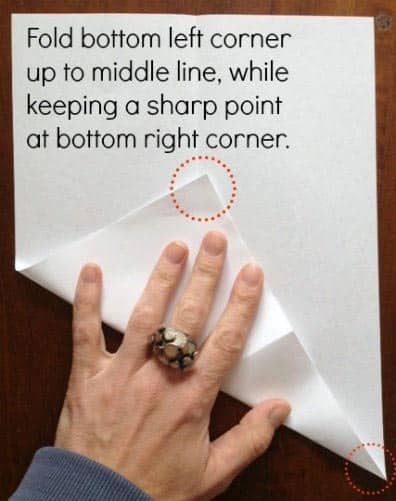 Trace the triangle, then flip it upside down and trace it over the 1st triangle.
Using the watercolor pencils, color in the primary colors and secondary colors:
Primary Colors:
1. Red
3. Yellow
5. Blue
Secondary Colors:
2. Orange = red + yellow
4. Green = yellow + blue
6. Purple = blue + red
Use the watercolor brush dipped in water to 'melt' the pencil into watercolor paint. This really highlights the primary colors mixing to become secondary colors, and it's a quick, easy introduction to using watercolor pencils. I bet if this is your kids' first time using these, they'll immediately jump right into another painting of their own.