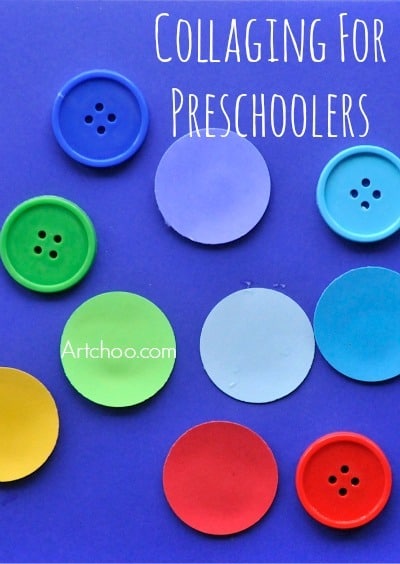 If you've been reading this blog for a while, you can probably tell I'm completely smitten with colored card stock. I think this stems from just really wanting beautiful, saturated colored paper when I was a kid, but we only had the regular, cheap old dull stuff. Sigh.
Another thing I'm smitten with is easy art projects; especially when I'm feeling a little overwhelmed with things. This time of year tends to do that, eh….?
Paper collaging is something I turn to quite often around here, not just because it's super-easy. It also helps kids practice with composition and color without the added step of creating the color themselves. The opportunities for collaging are endless.
Materials
I chose a vibrant blue for the background, punched out a bunch of circles (our big punch is still a bit much for Beckett to handle), laid out the buttons, and let him go for it.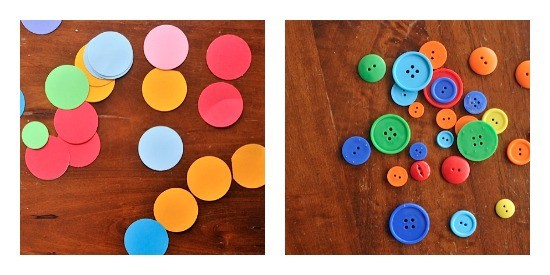 I love the contrast of him working with these materials as opposed to paints. Paint tends to bring out the messy, adventurous side of kids, while paper collage seem to encourage slow thoughtfulness. Do you find this to be true with your kids, too?
I helped a little with the glue application on the buttons, too. It was fun to watch him choose his colors and placement, and then declare when he was finished.