Let's start the week off with a bang! I'm giving away a whole bevy of collage supplies to one lucky winner. You may choose to pass this along to your child, or one you think is cool…. or just keep it for yourself, tuck in for the day and collage your heart out!
Here's what is included in my giveaway:
All About Collage book by Todd Oldham, which is part of his Kid Made Modern set. I love him. This is a great book to get your collagey creative juices flowing. It's full of projects, ideas and beautiful photos. Also:
Heavy paper pad: part of the Kid Made Modern line as well- you need heavy paper to keep all those collaged-on materials secure.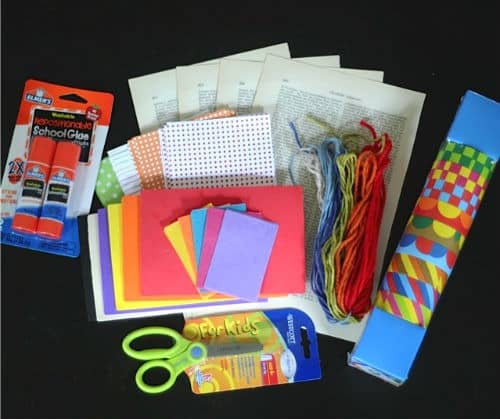 Stuff: different colored tissue rice papers and self-sticking foam sheets, decorative papers, including a few old book pages, yarns, glues, scissors, decorative tapes, and the perfect-sized plastic container to hold everything. Your kid will rip into this action with gleeful abandon.
******
This post is part of a big giveaway blog hop, so you can bop around and find all sorts of cool stuff that falls under the heading of "education", and you might even discover some new blogs to follow.

Welcome to the Never Stop Learning Blog Hop hosted by Some Call It Natural and Mama Chocolate!
There are over 30 blogs in this hop and they all have at least $25 worth of educational materials up for grabs!  After you enter the giveaway here, go to the bottom of the post, and go to all the blogs to enter their giveaways too!
It's over at midnight on July 29, so I will notify the winner on July 30th. Keep your fingers crossed! Enter this giveaway by leaving a comment below, and you can gain an extra entry by liking my Artchoo page on Facebook. If you already "liked" it, let me know in the comments!
a Rafflecopter giveaway