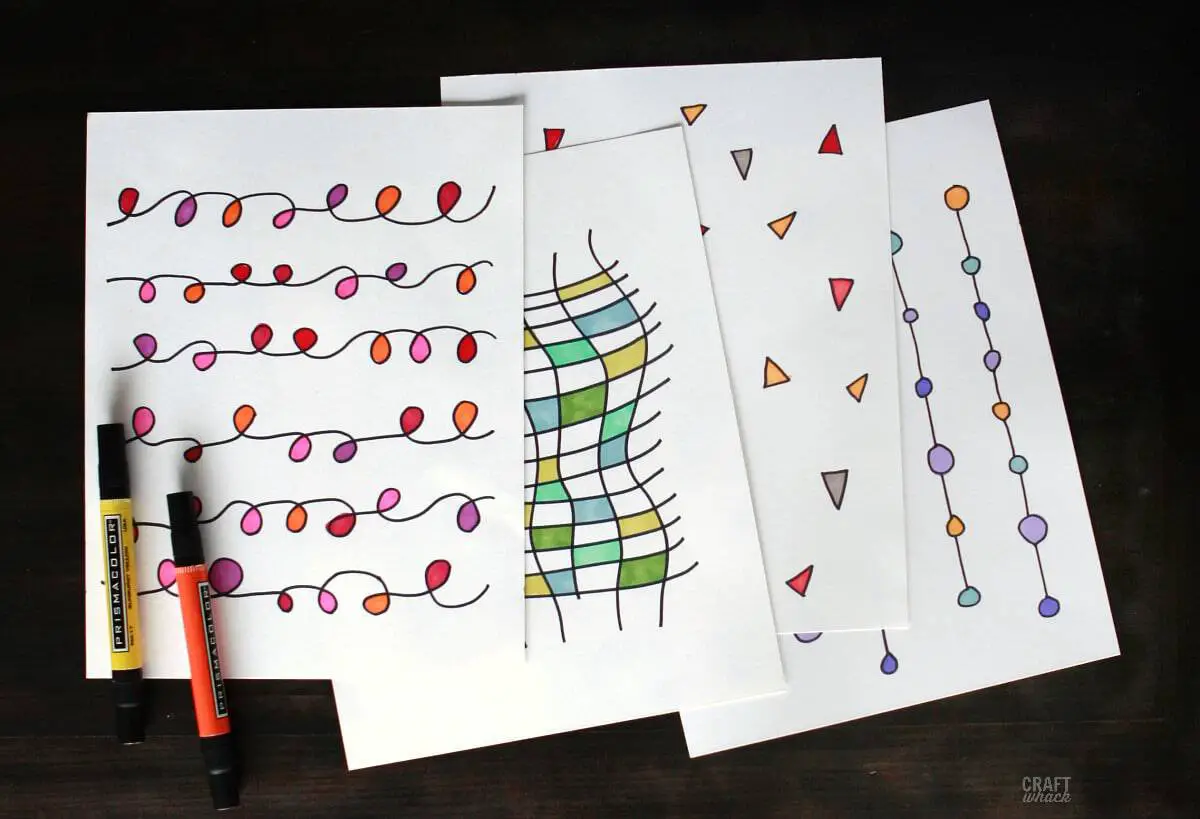 Raise your hand if you derive great pleasure from filling in closed loops in your writing.
Isn't this the best? It's meditative, soothing, and I love the way it looks on the page. Which is probably why I'm such a sucker for all those cool cutout fonts.
So mostly I hate pre-made coloring pages, because I'm a snobby, snobby artist, and the idea of coloring in someone else's work feels wrong, but part of me loves them because they were absolutely my favorite things as a kid. (If you want to draw your own coloring pages, check out my book.)
These are easy enough to draw if you want to just copy my patterns, but feel free to print them out if you have just shy of enough energy to draw, but just enough to color in a few shapes.
You can print out and color these totally minimal coloring pages in about 5 minutes flat.
Click here to download the set:
Here's how I colored them. Fun and mindless. Also, my marker skills suck, but I really don't care because I like coloring in little tiny circles even though it doesn't look very even.