Many times when I am at the library, I will choose books to check out based on their illustrations. And by many times, I mean 99% of the time. There is nothing that kills a kids' book faster than bad illustrations. Or, even if they are technically proficient, they do nothing to enhance the story. By far, the most egregious offense is a bad story with bad illustration. That's when I just shake my head and gently tuck the book back into the shelf, a little further back than the rest of the books.
On the other hand, when books are written and illustrated well, it's like you're holding the key to exposing your children to the best of when art meets design.
I hit the mother lode at the library the other day, returning home with several wonderful books. Here they be.
I am so in love with this wordless book. I just discovered Arthur Geisert from this book, but apparently he has come out with nearly a book a year for the past 30 years. His etchings are beautifully rendered in this story of pigs setting off to find a way to cool down their island. I love the surrealism of the subject matter of this book, and its size and horizontalitiness (?)  (!) makes it feel like you are looking through a precious little photo album. Of your long lost pig relatives.
I have a copy of this book with a different cover- an air balloon- and the one on Amazon with the balloon cover is called Alphabet so I don't know how the library got their hands on the book that I have, but ultimately it doesn't matter. The illustrations are crackly and old looking, with wonderfully disproportionate characters, and I hate the word whimsical, but I feel like I'll be using it a lot when I describe kids' book illustrations.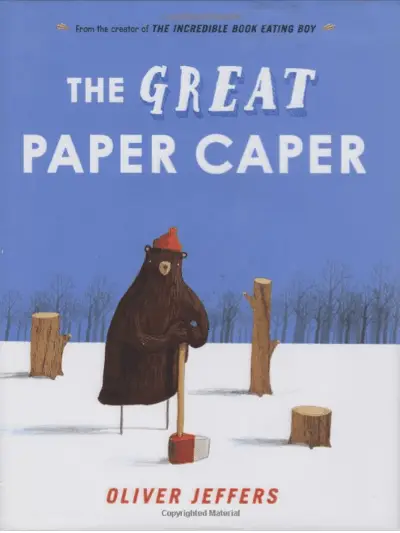 You will swoon when you see these illustrations. They are very modern/sweet/graphic designy. Some of the expressions and stances of the characters are just really funny. I'd love to see this story animated.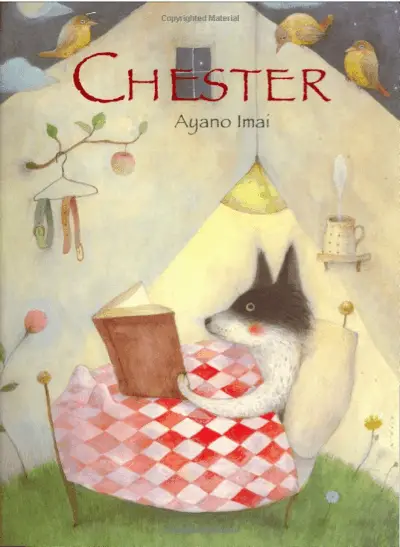 I wasn't such a fan of this story as much as the illustrations. They're dreamy. The story was a little disjointed and unsatisfying, but I got lost in the colors and soft shading.
I linked to the books on Amazon, so you can peruse them to see more of the illustrations. Some aren't even available through the big A anymore, but they link to other sellers if you're so inclined.
I've seen this idea before, but it would be fun to take your favorite illustrations out from the books and frame them for your kids' walls. Yes, I know that means ripping the book apart, so you'll just have to buy 2 copies.
Share This Awesomeness: