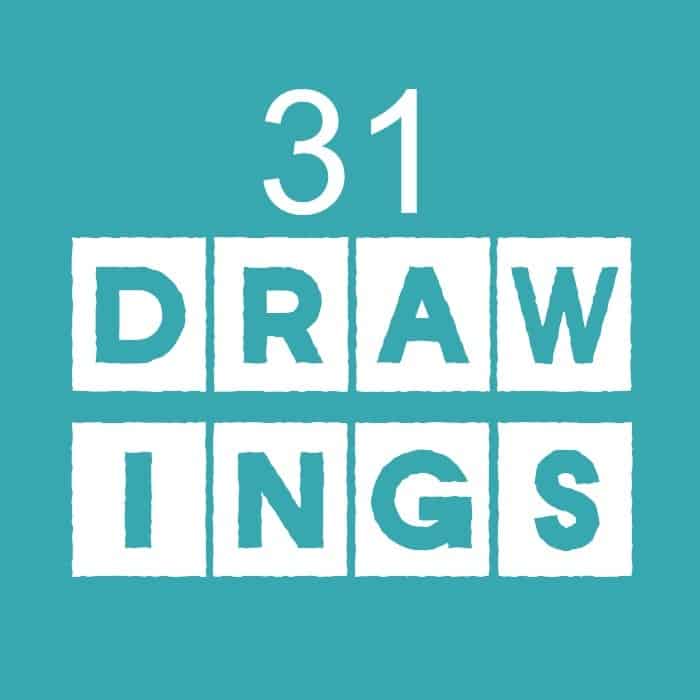 I'll cheat a little with today's drawing, but I can't help it: my day 7 drawing was sitting around SCREAMING to be made in black so it could be a creepy spiderweb.
Step 1: Using clear glue, draw a spiral starting from the center of the paper. I used a square piece of printmaking paper, but you could also use watercolor paper.
Step 2: Drip a few little globs of black acrylic craft paint around the spider web.
Step 3: Using the end of a paintbrush, or something similar, draw lines out from the center of the web to the edges. Let it dry!