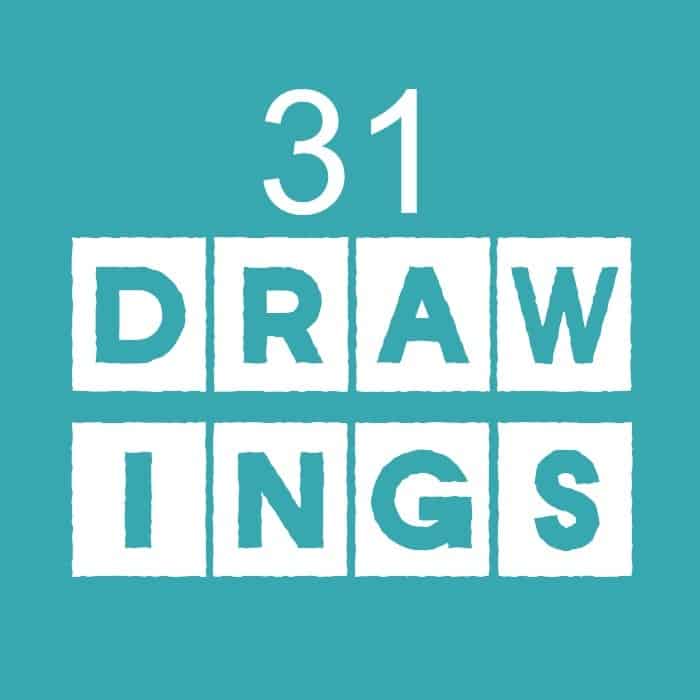 For my day 4 drawing, I revisited rubber cement, and not just because it smells good. I wanted to see if I really globbed it on, if it would work as an effective resist for watercolor.
I used a Mod Podge Rocks stencil
 on my paper and quite liberally brushed rubber cement on it. Rubber cement dries pretty quickly, so I could move the stencil over and do the other side after about a half hour. As you can see, I didn't get it lined up perfectly…
I went for a totally fancy ombre effect with my watercolor, and then when it was dry I rubbed off the rubber cement with my fingers.
Materials:
Rubber Cement
Watercolor Paper
Watercolor Paint
I use these foam brushes

a lot with watercolor