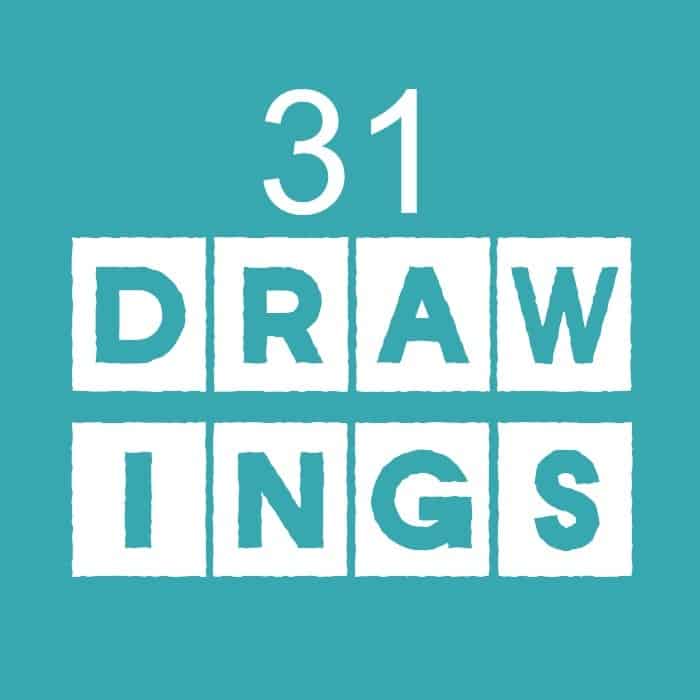 I'm over the hump! Officially more than halfway through my 31 day drawing challenge, and you know what? It feels a little like this has become a part of my every day routine. I know they say it takes about 2 weeks to form a habit- while this doesn't exactly feel like a habit, it does feel a lot more natural.
How weird that making art used to be such a part of my every day existence, and then it just dribbled away and my energy went into child-rearin'. And then into blogging. And now it's blogging and making art again. Who knows, maybe I'll keep up this making of art.
I recently listened to a podcast where Srinivas Rao interviewed husband and wife doctors Alton and Carrie Barron about The Creativity Cure
, their book outlining their 5 (plus 2) steps to improve your life (including exercise, introspection, and using your 2 hands in any creative endeavor).
Obviously these are all things we've heard before, or maybe innately know, but it's always helpful to hear them reiterated from different really smart people who are passionate about the topic. I'm devouring their book right now.
Oh, am I babbling on about creativity again? Let's you just read about my drawing for today: IT'S ENCAUSTIC. I love encaustic. Encaustic is painting with hot wax, and how could anything be cooler than that?
I'll write a bit more about my technique in one of my future 31 drawings posts, but in the meantime, here's drawing #16!
Materials: encaustic medium, black encaustic wax, very old encyclopedia page, white oil pastel.